Hi folks,
A long time airgunner here, hailing from Ukraine. I've made a couple of custom bullpup stocks for the two popular air rifles - Benjamin Marauder (Gen 1) and Hatsan AT 44-10. I have sold a couple to folks in the US and UK. I have positive feedback on BOI and on Facebook Hatsan Air Rifles Owners Group UK.
price is 400$ including shipping TYD (350$ kit + 50$ shipping)
See if you like thesehttps://www.facebook.com/bullpup.kits
Here is a review with pics from a guy in US:
http://www.marauderairrifle.com/foru...p?f=29&t=11298
Some info...
--------------------------
Bullpup specs:
Hatsan 44-10 overall length with barrel - 690 mm or 27.2 inches (long ed. + 8.5 cm) weight 810-900 gram (28.6-32 oz)
Benj. Marauder overall length with barrel - 800 mm (31.5 inches), weight 850-930 gram (30-32.8 oz)
What's included in the kit?
- the wood stock is American walnut - finished with Danish Oil and laser engraved (custom logos available)
- complete trigger assembly
- optic mount with rail
- installation tool kit
Here are the installation videos:
hatsan
https://www.facebook.com/bullpup.kit...58854937032112
marauder
https://www.facebook.com/bullpup.kit...19935362612468
hatsan at 44-10 pictures: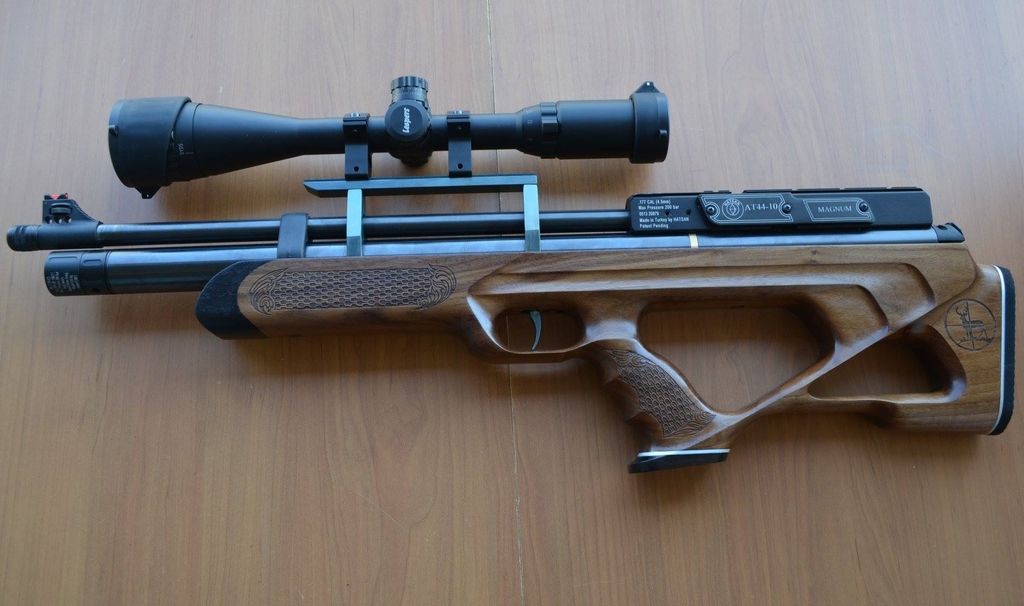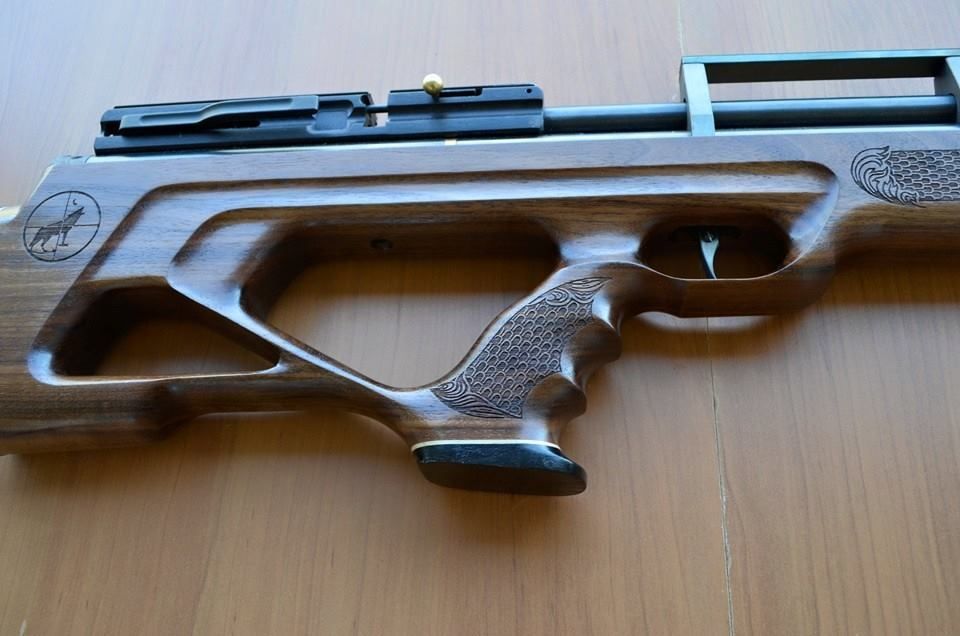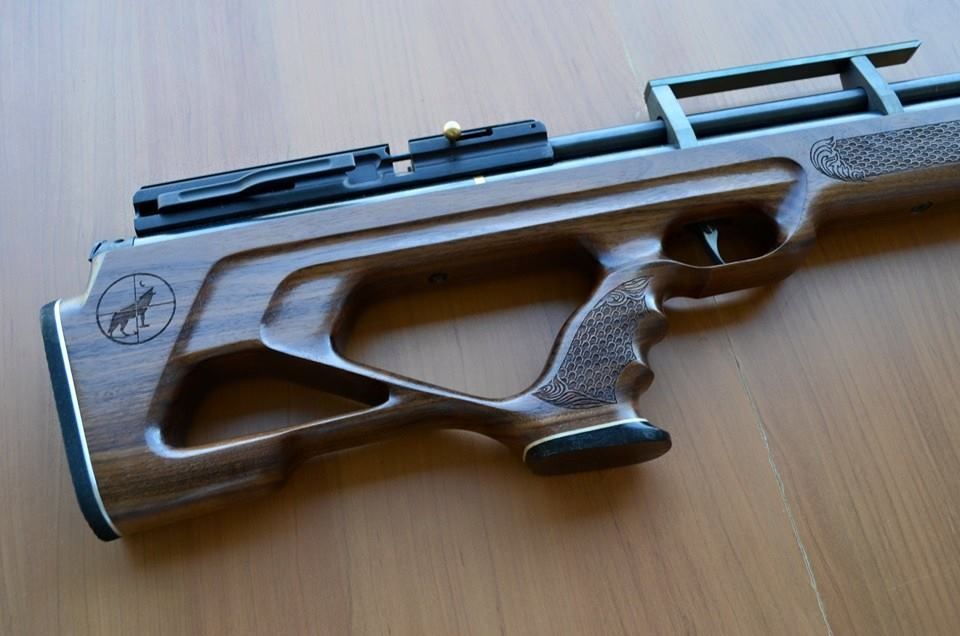 Benjamin marauder pictures: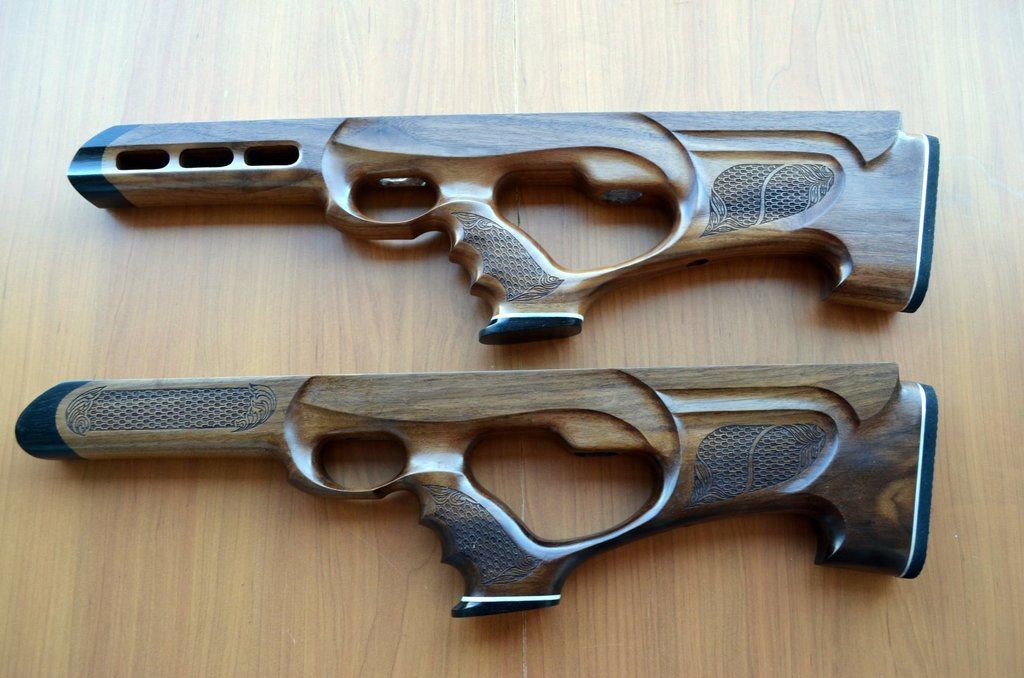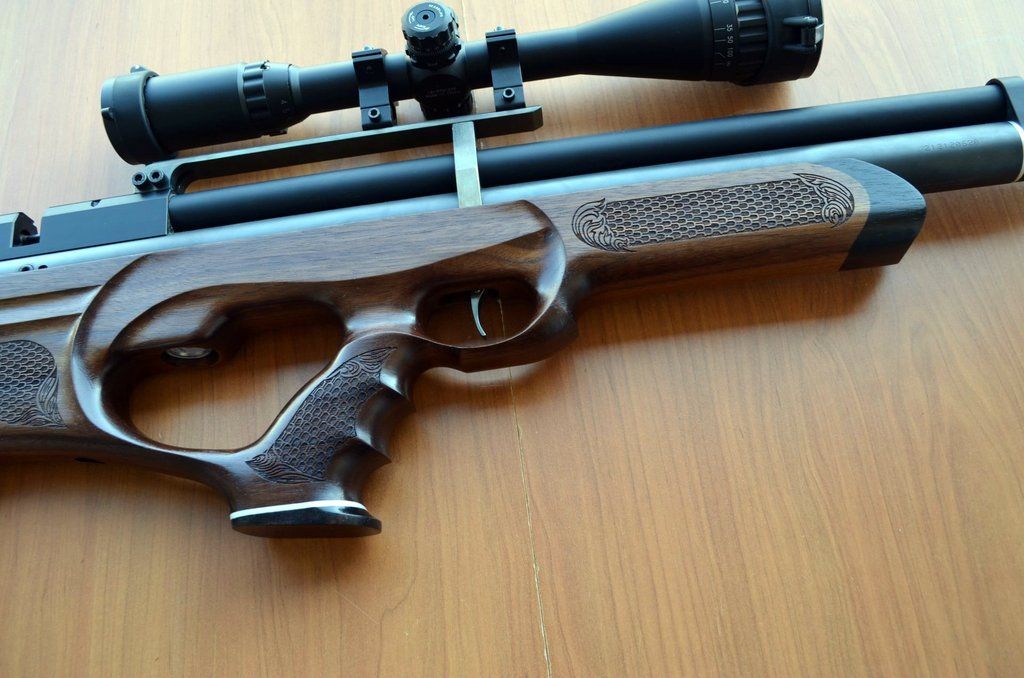 Important info:
Hatsan 44-10 users: Make sure that your gun is made from 2012 and the barrel diam. is 15.5 mm, trigger is like thith
http://piccy.info/view3/7807770/2d56...50a19a2da3ffc/
. This is very important. Older models with barrel diam. 14.2mm are not supported.
Benj. Marauder users: This kit is for GEN1 only!
How to order:
- make sure that your rifle meets the requirements!!
- send me an mail with your rifle info and your own custom logo (if needed)
How to pay:
- I can take Paypal either as gift/friends and family or add the fee
- shipping time and cost: from Ukraine 14-16 days, 50$ (depends on currency UAH-USD). I will send you a Ukraine mail tracking number and link and then a FedEx tracking number once the package gets across the ocean.
Please feel free to ask questions
e-Mail:
bullpupkits@yahoo.com
Facebook
https://www.facebook.com/bullpup.kits
Vitaliy