This is one of our most popular sale items. The IPSC mini is a great addition to your shooting target needs. Hone you skills on this fun and challenging target.
Cut from 3/8" AR500, these targets will be good for tens of thousands of impacts. Good for any centerfire weapon (avoid steel core ammo and of course never use AP) traveling 3200 FPS or less from 100 yards +.
Target Specifics
Material :
3/8" AR500
Dimensions:
8.25" (H) x 5" (W)
Weight: Approximately
4 lbs
each.
Buy more, save more! As always, our popular
FREE SHIPPING
applies!
No tax as these ship from AZ
QTY: 1
$22.99
QTY: 2
$40.98
QTY: 3
$56.97
CLICK HERE to purchase.
Thanks!!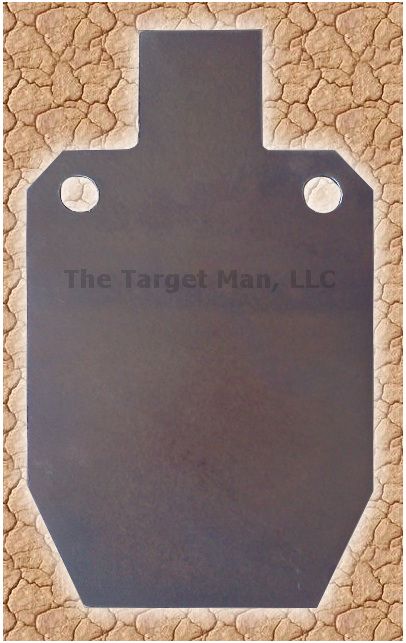 __________________
For FASTEST RESPONSE times to questions, please EMAIL US : info@thetargetman.com
Be sure to visit our site for UNBEATABLE pricing on AR500 Targets and Ballistic Body Armor!
www.TheTargetMan.com
"LIKE"
us on Facebook! (we will post coupons and unadvertised specials on FB!)
View our Calguns
Subforum
!