Just 100 of these in stock. Will ship within 3-4 business days, but likely sooner.
Constructed from 3/8" AR500, these targets can withstand thousands upon thousands of impacts from any "ball ammo" travelling 3200 FPS or less from 100 yards. NEVER use AP rounds on steel targets!
Measures 8.25" (H) x 5" (W)
Price breakdown....
QTY: 1 $22.99
QTY: 2 $40.98
QTY: 3 $56.97
As always, FREE SHIPPING and NO SALES TAX!
CLICK HERE TO PURCHASE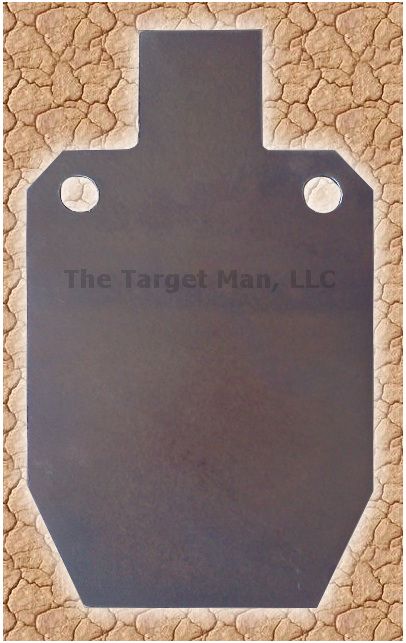 __________________
For FASTEST RESPONSE times to questions, please EMAIL US : info@thetargetman.com
Be sure to visit our site for UNBEATABLE pricing on AR500 Targets and Ballistic Body Armor!
www.TheTargetMan.com
"LIKE"
us on Facebook! (we will post coupons and unadvertised specials on FB!)
View our Calguns
Subforum
!