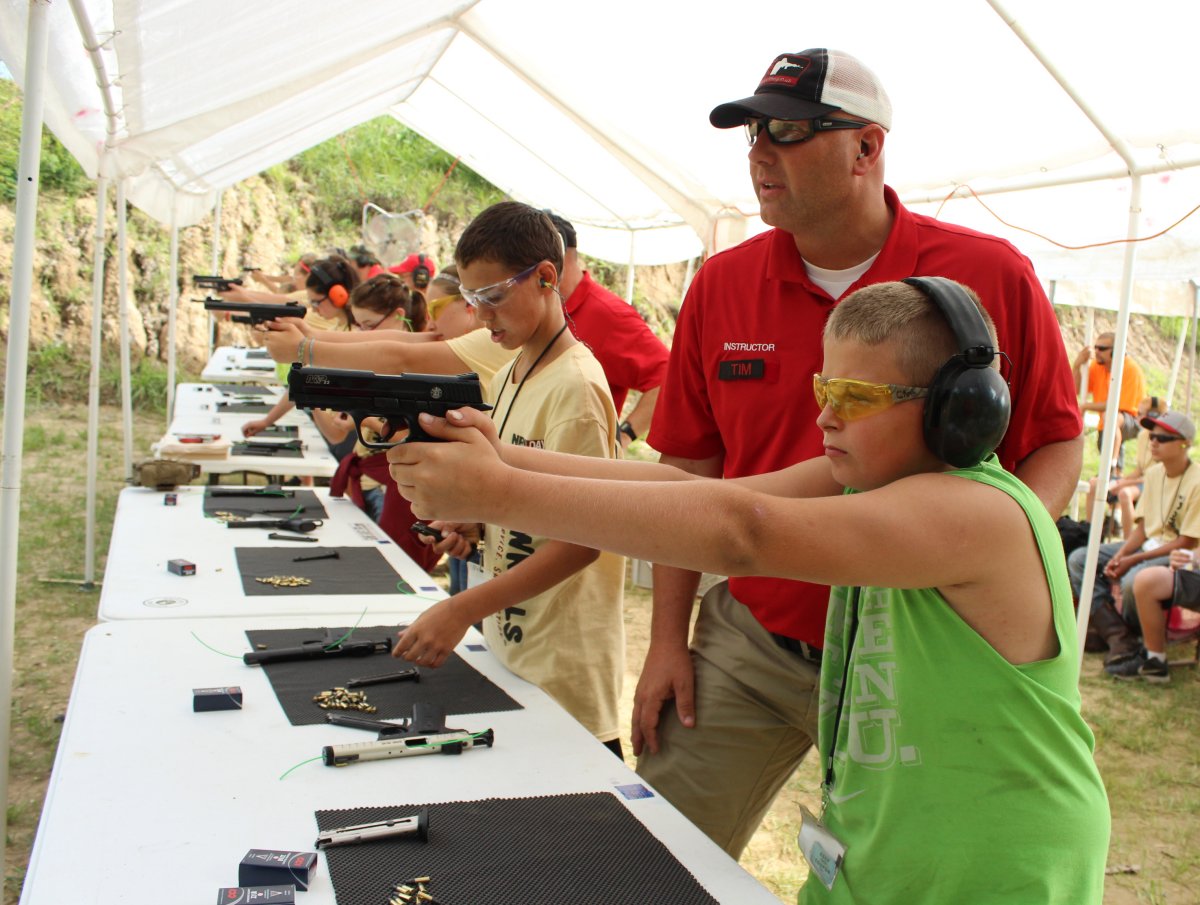 (BCSP 6A) *SPECIAL!* Youth Intro to Firearms Safety, Sports & Recreation Halloween Fun Shoot
: Sunday 6 October 2019 @ 9:00 am – 4:30 pm $50 per shooter
Synopsis: A non-stressed fun training course to introduce children ages 7 - 100 the basics of firearms safety, rifle and pistol marksmanship. The course will be divided into two phases rifle and pistol. For alumni, a lot of rifle and
pistol 101 will be taught here but this is a non-defensive, non-paramilitary shoot. No humanoid or silhouette targets will be used like my regular courses to foster a less serious atmosphere for the kids. Though this is aimed for the
younger shooters, adults are welcome to participate and you can take this in lieu of Rifle or Pistol 101. No holster presentation is in play.
Firearms: .22 long rifle caliber rifles and pistols are highly encouraged. If you do not have one, a loaner will be provided at no charge but ammunition will be the participant's responsibility.
Gear List:
• .22LR or Pistol Caliber Carbine/Rifle
• .22LR target or larger caliber service-type pistol.
• Loaner rifle or pistol will be available
• At least three (3) magazines but more recommended.
• 150 - 300 rounds of quality ammunition.
**For all firearms training, the common equipment list is: **
• Positive mental attitude and open mind to learn new things.
• Eye protection: Shooting glasses or sunglasses will be mandatory
• Hearing protection: ear plugs or muffs
• Full length pants NOT shorts.
• Long Sleeve shirt recommended. Tank tops NOT recommended.
• Closed toed shoes
• At least 1 gallon of water and/or athletic drink
• Lunch, food, snacks: power bars, trail mix, etc.
• Hat with brim (recommended)
• Sunscreen
• Bag or pack to hold belongings
• Towel, rag, or shemagh for general purpose and/or neck protection
• Cold/wet weather gear when appropriate
http://www.stcrispian.com/calendar-enroll-contact.html