Frontier Gunleather (Founded by John Bianchi) has introduced a Pancake holster for medium to large frame self loaders and similarly sized revolvers.
The all new "Side-Quick" pancake holster is handmade to your firearm after the order is placed. To see if we can make a holster for your handgun, check our online gun list at
http://www.frontiergunleather.com/gun-list
The "Side-Quick" holster can be purchased at this link.
http://www.frontiergunleather.com/gu...tegory=6293042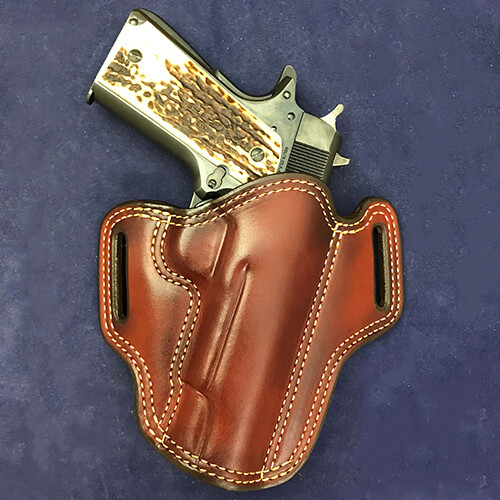 For questions, or to request a full color catalog call us at 760-895-4401.
EDIT!!! Forgot to mention the Cal Guns discount! Order over $100 and get 15% off with the discount code "991850" during checkout. (You can also use this discount for phone in orders)
We are located in Rancho Mirage, CA which is just outside Palm Springs.