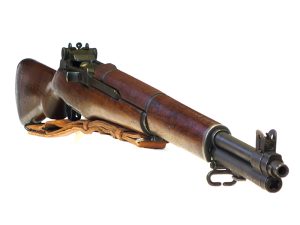 CMP Sanctioned Garand/Springfield/Modern (GSM) - As-Issued Military Rifle Course A (200 Yard) Match
Location:
Burbank Rifle and Revolver Club - Castaic, CA
Date:
Sunday May 20, 2018
Time:
Match squadding at 7:30am.
Directions to range:
https://www.google.com/maps/d/viewer...KLLQjwpa4mI80Y
Additional match information and registration portal:
https://brrc.org/event-2868506
Current CMP Rules Apply.
http://thecmp.org/wp-content/uploads...f?ver=03022017
Match details and course of fire:
https://brrc.org/gsm_a/
Sanctioned CMP As Issued & Service Pistol Match in the afternoon following the GSM (12:00PM).
Match fee is $17.00 for non-members, $7.00 for BRRC members.
Second match is included in this fee. There is no extra fee for the second match.
Bring your own safe ammo or club M1 ammo is available for use in match only. M1 Garand Ammunition cost is $20.00
Bring water and a snack. There are no concessions at the range.
Competitors are required to perform scoring duties and to operate the targets in the pits for each other.
Please Note:
This is NOT a Clinic, But is open to shooters that have taken the Garand Clinic and other qualified shooters. If you're a new shooter or have any questions, contact us.
Eligibility:
The match is open to competitors 16 years and older. Minors must be accompanied by a parent or legal guardian.
REQUIRED:
Please download, fill & bring the following:
1. BRRC Acknowledgement of Risk, Release and Indemnity Agreement &
2. Notarized CMP Affidavit of Eligibility. *Please note that a Notarized Copy of the CMP Affidavit of Elegibility must be on file with BRRC for each participant. This is a "one time" requirement by the CMP. If you have one of these on file with the club, you do not need another.
1.
http://www.brrc.org/resources/Docume...lease_Form.pdf
2.
http://thecmp.org/wp-content/uploads/Affidavit.pdf
Contact:
cmp@brrc.org