Pig and Deer Hunting Parkfield August 21-23, 2009
Well here are the pics from my pig and deer hunting trip. The hunt was on a big ranch between San Miguel and Parkfield that we've hunted a few times before. Last year my father and I got our bucks in the first two days but this year we didn't even get a shot at one. We did see about ten pigs and I got a shot at this 180lb boar on Friday right before dark.
This was about 80 yards away up a hill. I had to shoot under some low trees so I laid prone and squeezed off with the .30-06 (had just gotten the gun, a Remington 770, a week before) and got it right in the mid back near the spine. It dropped and let out a huge squeal. I followed up with a shot that got him right behind the shoulder.
We climbed up the hill and I kid you not it took at least three more shots with my Dan Wesson .357 in the head to finish it off. One very tough pig. Here's the pics.
A view of the ranch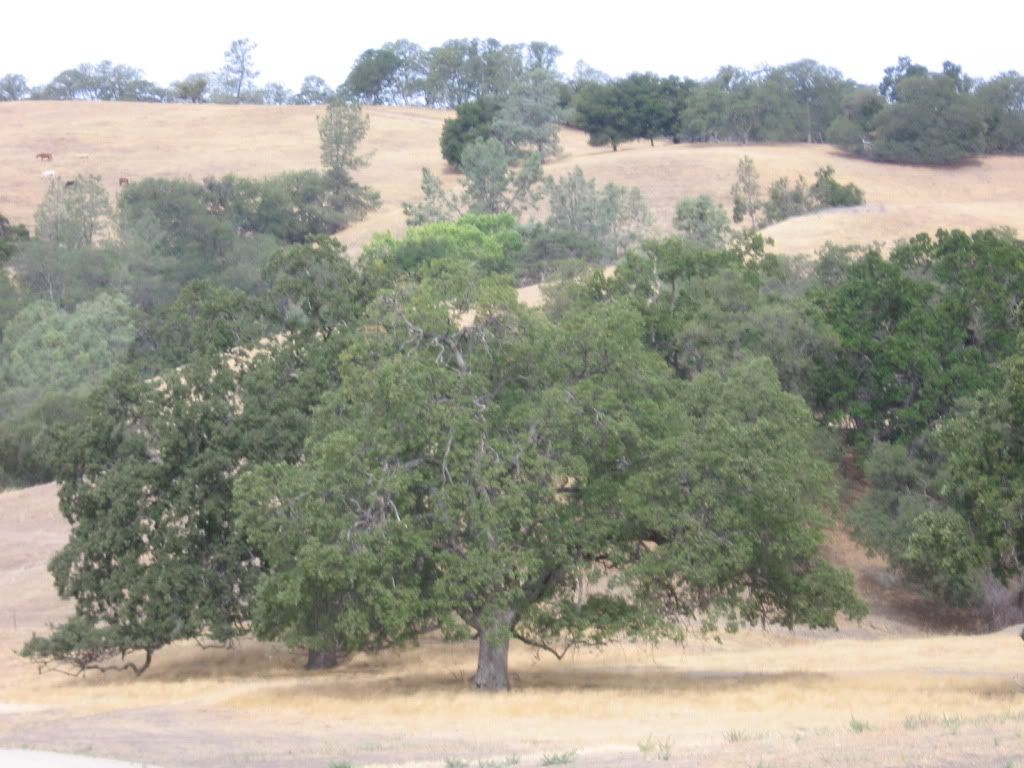 I think my dad was happier than I was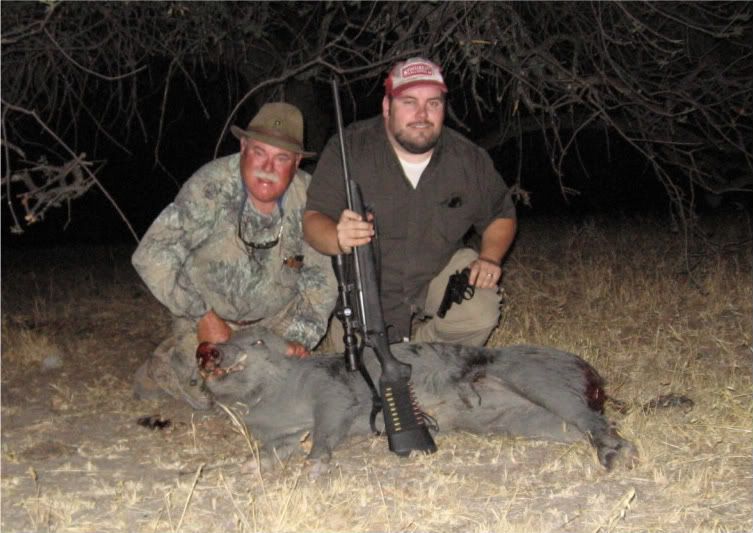 Got it all cut up yesterday and made ribs last night. I'll be breaking out the meat grinder tomorrow for sausage.