Your muzzle brake LOOKS to be the same length as an a2 flash hider.
But I want to confirm length with you to be sure.
My plan is to use your brake- plus an Adco spacer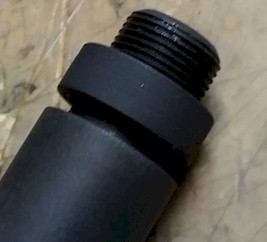 to obtain legal 16"+ length by pinning and welding to a 14.5" barrel.
https://adcofirearms.com/shop/catego...es/kac-spacer/
Can you please let me know length of your brake.
Especially since the price is so good I would be ordering multiple brakes.
Thanks.