Colt SAA update after new grips fitted
---
Fitting grips to SA is NOT a bolt on job,have to be individually fitted on Colts due to the variance in frames.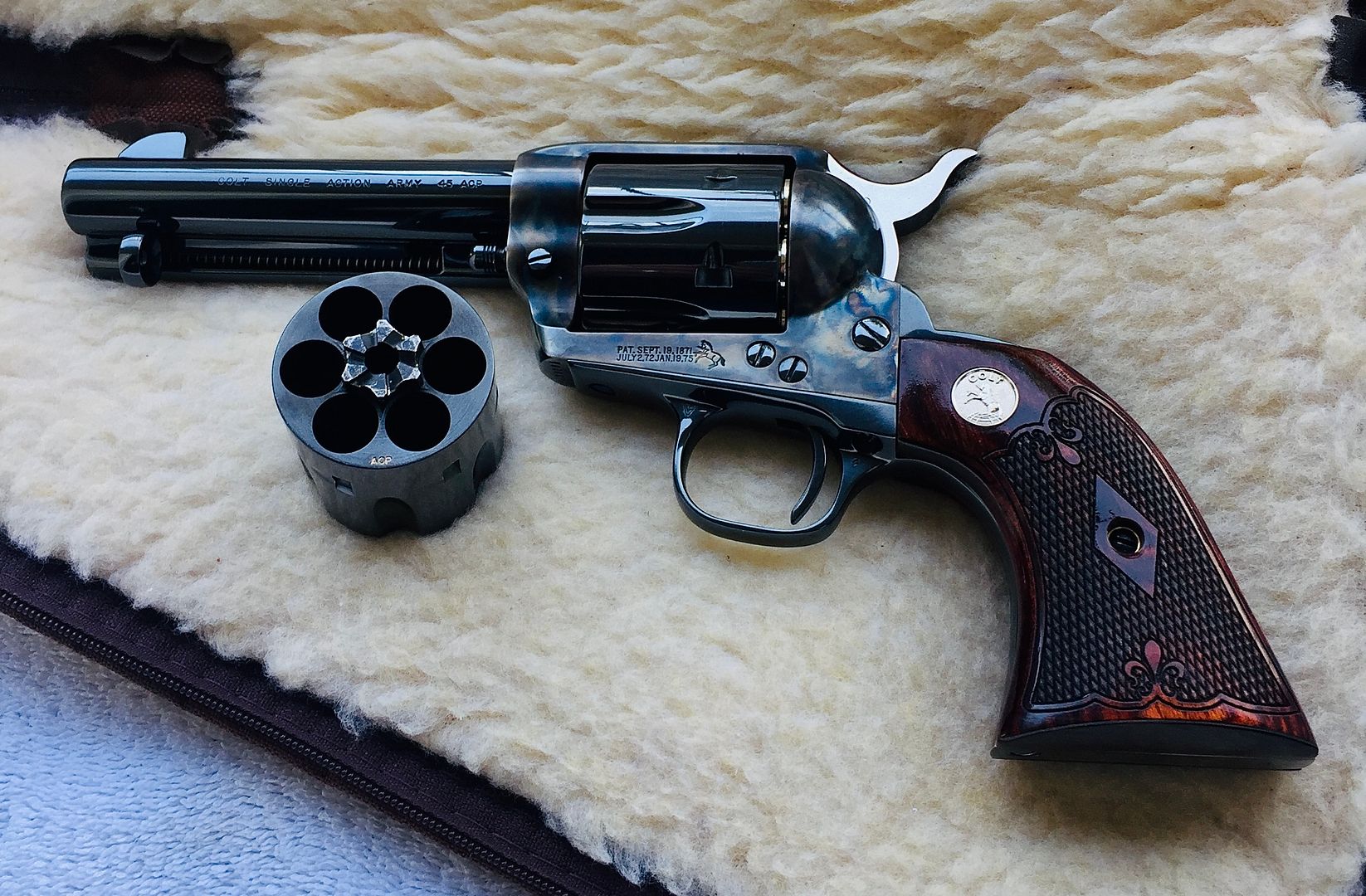 __________________
NRA LIFE (1974)
Psalm 46:10
I had a commission/USNR from 71-77 but never consider myself a Vet MyDad+4uncles/USMC/WW2/Korea/Vietnam. My Grandfather US Army WW1. No heroes,just regular folks--they were Veterans.
"Do not be deceived.God is not mocked. You will reap what you sow."
---
Last edited by GM4spd; 01-14-2022 at

3:57 PM

..