Holiday firearms for your special lady/girl. Matching Rugers.
---
LCP is LEO exempt or free state only.
Will consider breaking up the set.
Give your special lady a matching pair of Ruger pink camo firearms for the holidays. Ruger 10/22 .22lr Pink camo with telescoping stock that holds 2 extra mags for target/varmint hunting. Ruger LCP .380 pink camo for self defense. Small enough for pocket carry. Both guns come with the best warranty in the industry from Davidson's Gallery of Guns located in Prescott, AZ. I have 2 matching sets. $550 plus $30 shipping out of state or $595 out the door locally including tax. Cash discount price. Credit/debit add 3%.Will split up the sets upon request. The LCP is a Davidsons exclusive and the 10/22 is a Talo special edition. Both are customized from well known specialists, not home made paint jobs.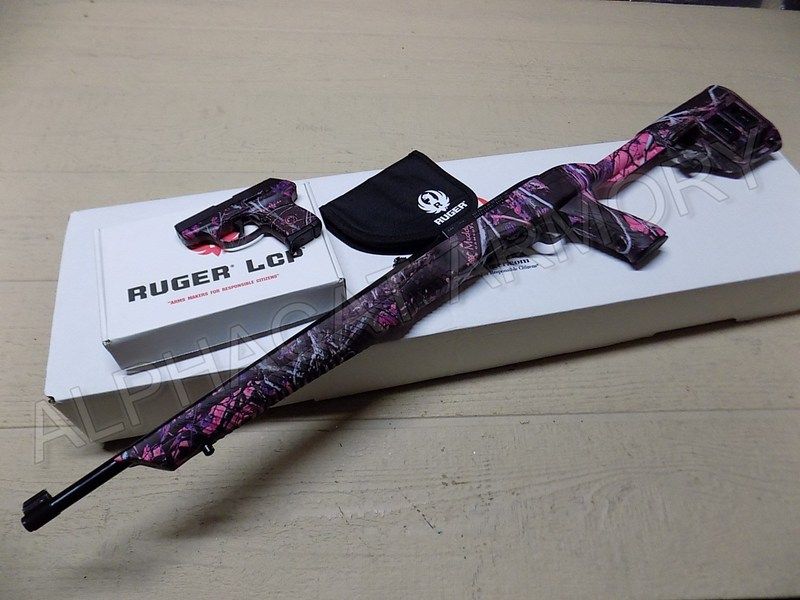 __________________
PHOENIX, AZ MIDDLEMAN TRANSFER DEALER
CLOSING DOWN FOR RETIREMENT.
NOT ACCEPTING ANY NEW WORK.
IF YOU HAVE AN ITEM IN MY POSSESSION PLEASE SEND 1 PM ONLY. NO EMAILS OR PHONE CALLS. FAILURE TO FOLLOW THIS STRICT RULE WILL BUMP YOU TO THE VERY END OF ANY WORK I AM DOING. IF I DO NOT RESPOND WITHIN 7 DAYS YOU MAY PM AGAIN BUT I AM TRYING TO HAVE A CONTROLLED METHOD OF FINISHING ALL MY WORK.
Private 10 acre range rentals
[/URL]