Beretta M9 Commercial 9mm $675 625SOLD!!! (Inquire about special LEO pricing)
Product Info:
Item #: J92M9A0CA
UPC: 082442884967
Description: BTA M9 9MM DA PST 10RD M CA
Brand: Beretta
Model: M9
Type: Pistol: Semi-Auto
Caliber: 9MM
Finish: Bruniton (Matte Black)
Action: Double Action
Stock: Black Plastic Grips
Sight: M9 Dot and Post Sights
Barrel Length: 4.9 with Combat Muzzle Crown
Overall Length: 8.5
Weight: 34.3 oz
Capacity: 10+1
# of Mags: 2
Safety: Ambidextrous Safety/Decocking Lever
Features: Special M9 Serial Numbers, CA Certified; Radiused Backstrap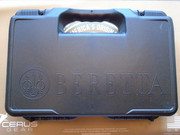 [IMG]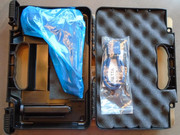 [/IMG]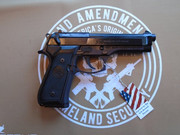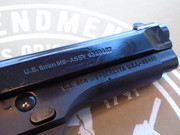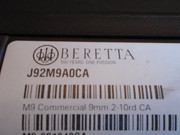 If you are interested in purchasing this firearm PM or email me with your name, email, phone #, and FFL Dealer info (if known). The gun will go to the first to respond. Any subsequent inquiries will be contacted should the first sale(s) fall through.
PM me or email me at the address below with any questions.