So comifornia sent me one of his
Universal AK Thumb rests
to evaluate. Thanks man!
Getting ready to install it on my Henderson Defense AK: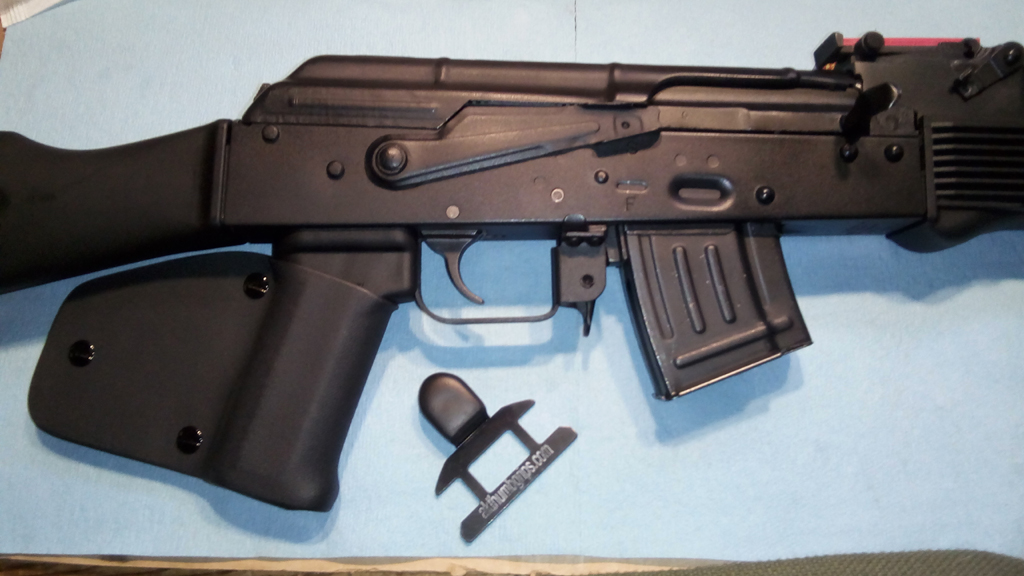 Take a look at that rubber pad. Nice and thick! And the steel construction on this thing is bomb proof: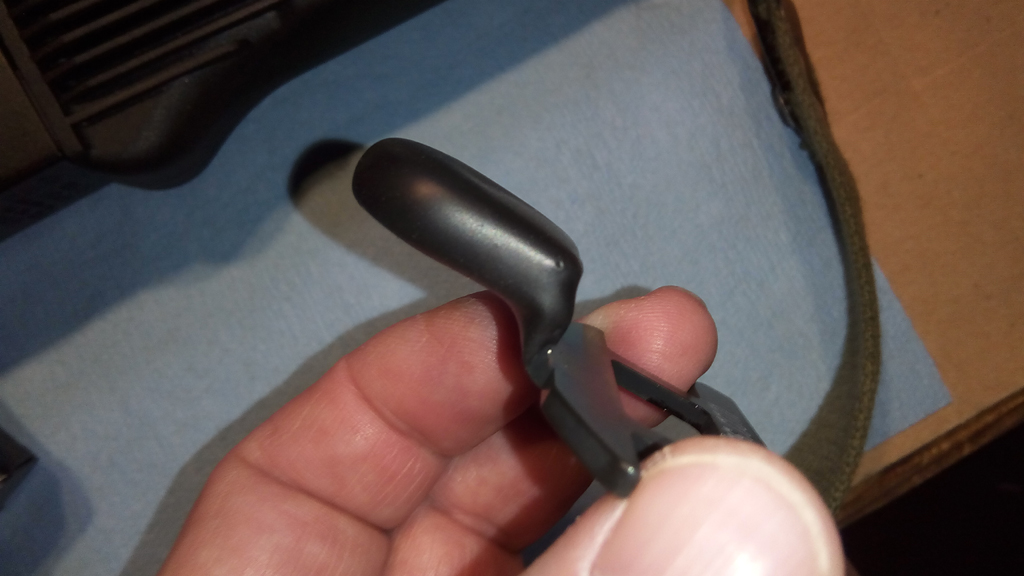 Grip off, pretty easy: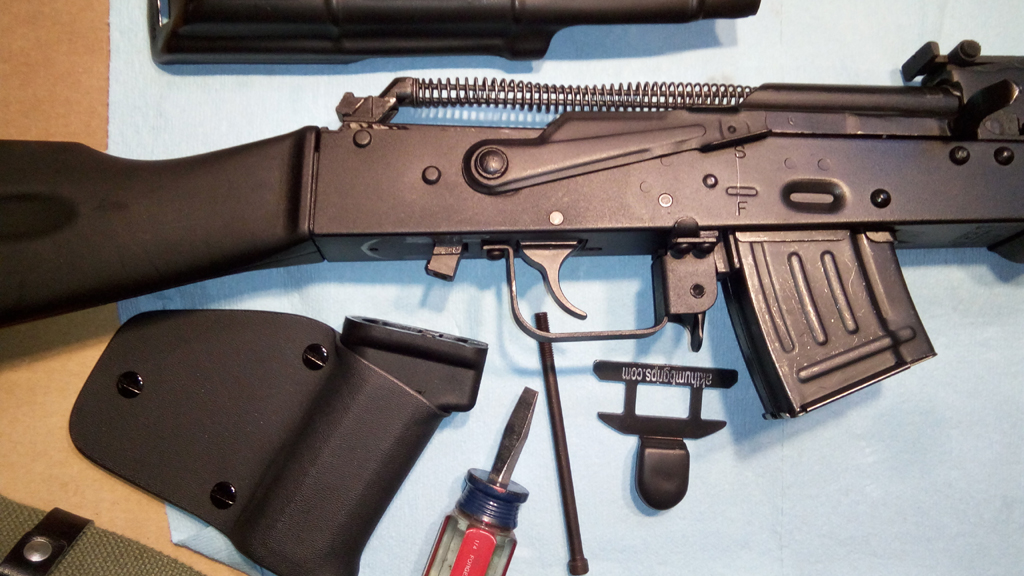 Installed. Quick and easy:
Comfortable. Showing the hold with my stubby hands: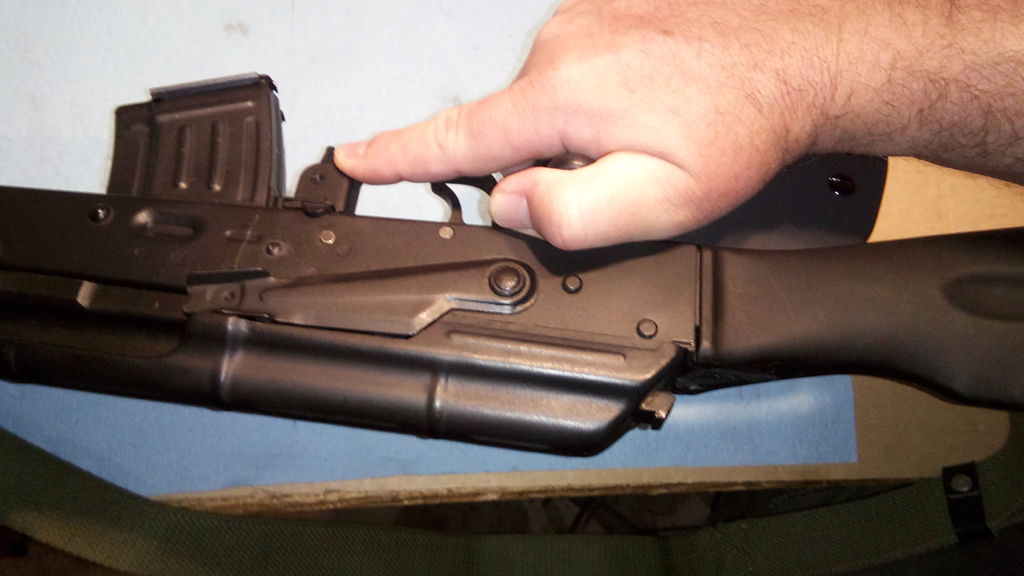 It even offers some one-handed control: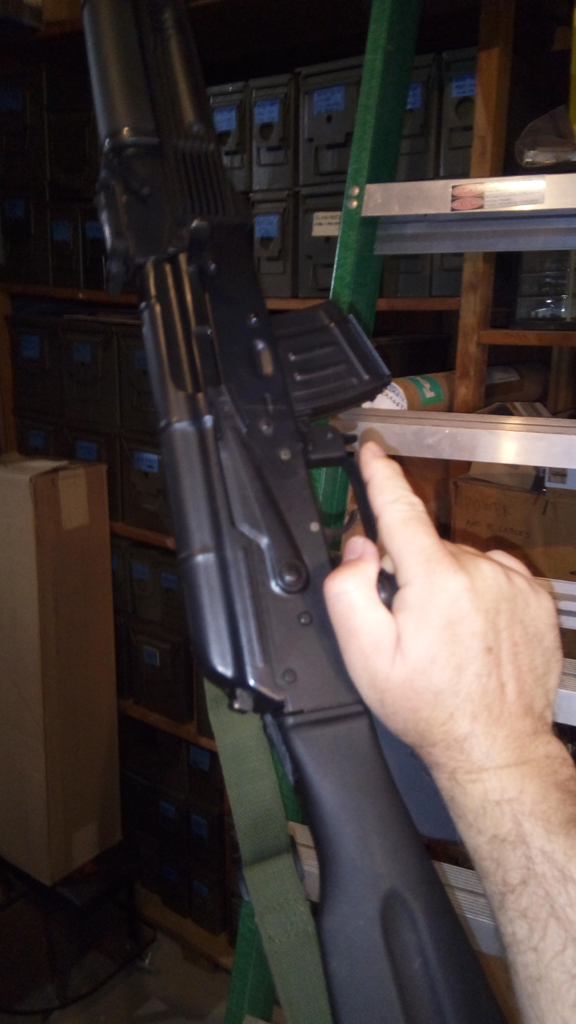 This thing is really well designed, and well built. I like it!