SOLD
FOR SALE: 2007 PARACLETE - Body Armor
Releasable Assault Vest (R.A.V.)
QTY: 1
Price: $950.00
(No Trades Thank You)
Shipping:$15 USPS PRIORITY
* ALL ITEMS SOLD AS PACKAGE - Will not Separate!
PM if interested

PARACLETE R.A.V.
(Size: Large)
Color: Coyote Brown
RMV0019-05-CB
RELEASABLE ARMOR MODULAR VEST
USED BY: NAVY SEALS AND DELTA
(With Level IIIA -ARMOR)
P.A.C.A. - NIJ Standard I0101.04 IIIA BALCS/SPEAR
PANELS INCLUDED (10/2002)
PURCHASED 10-2007
Never fielded
With "NEW" - SIDE PLATE "HARD ARMOR" POCKETS
I paid over $1592.00 for this!!!
This is "Almost Impossible" to get with the proper P.A.C.A. armor BALCS cut...
TOP OF THE LINE - ARMOR CARRIER - AND ACCESSORIES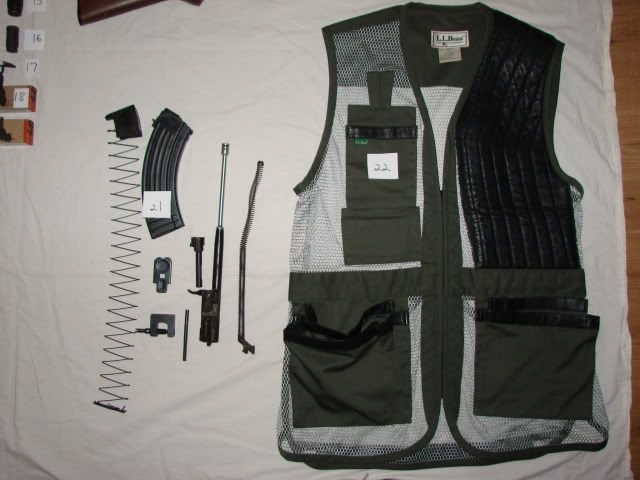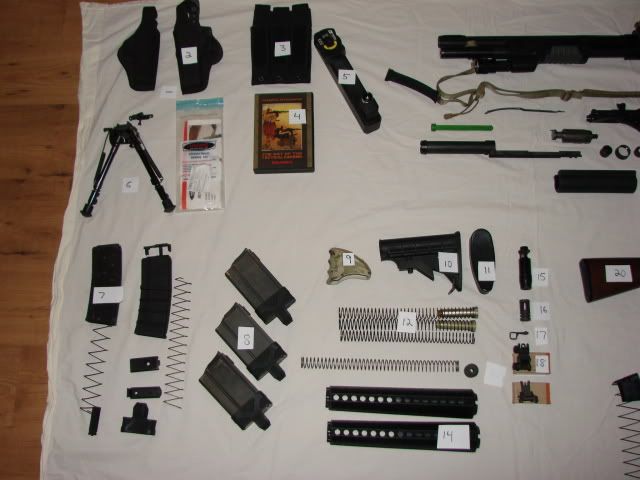 http://www.gearzoneproducts.com/inde...OD&ProdID=1971
The RMV0019-05 is the latest version of the original state-of-the-art modular assaulter's vest. Paraclete's Design Team has spent two years building the original assaulter's vest with and additional 3 years of field use allowing them to gather enough data to design the latest version of the RMV0019. The RMV0019-05 includes their EXACT MATCH webbing and tape technology, the one nylon cable version of their patented cutaway release system and the new built in side plate pockets for 6" X 6" hard plates.
Product Information: PARACLETE RAV $ $592.68
http://media.msanet.com/www/PDFs/MSA..._BodyArmor.pdf
Releasable Assault Vest with patented single point release system. This vest is MOLLE/SPEAR pocket compatible. It features a drag strap, zip off back panel, and it is compatible with soft armor accessories to include shoulder, neck, collar, and groin protectors. This version of the vest features an internal adjustable cummerbund, a single cable external adjustable cummerbund, front and back plate pockets, 6 X 6 inch side plate pockets, and communication and drink tube channel flaps. The vest is designed with a hook and pile soft armor panel closure and cummerbund snaps.
http://triadtactical.com/?mainURL=%2...gory_id%3Dbwfn
PACA NIJ Standard 0101.04 IIIA Inserts: Size Large $729.95
http://www.gearzoneproducts.com/inde...ROD&ProdID=222
Paraclete Front Yoke with Armor $62.64
http://www.gearzoneproducts.com/inde...ROD&ProdID=223
Paraclete Groin Protector with Armor $84.16
Seller Reserves the right to cancel bid at any time, In accordance with Federal Law this item will not be shipped outside the continental United States. DO not bid if you are outside the U.S. not a United States Citizen. DO not bid if you have a criminal record and makes sure you understand your state and federal laws regarding owning body armor. The Seller will not be held responsible for the use or intent of use with this product. The seller is not responsible for the use of this product after purchase. Once product is purchased all liabilities are transferred to the new owner and through this agreement, the purchaser does not hold the seller liable for any actions in use with this product. This product is to be purchased and militaria memorabilia and is not to be used in combat or un lawful activities.