From the Century Arms website:
Zastava PAP M92 PV Pistol, Cal. 7.62x39mm
These AK style pistols are brand new from the famous Zastava factory in Serbia! Features include a cold hammer forged barrel, dual aperture Krinkov style rear sight, bolt hold-open notch on the selector, chrome plated gas piston, bolt and barrel are made from high quality steel alloy, stamped receiver, 30 rd. mag. capacity and a Krinkov style hinged top cover for ease of assembly and reassembly. Super value! Barrel: 10", Overall: 19.3", Weight: 6.6 lbs.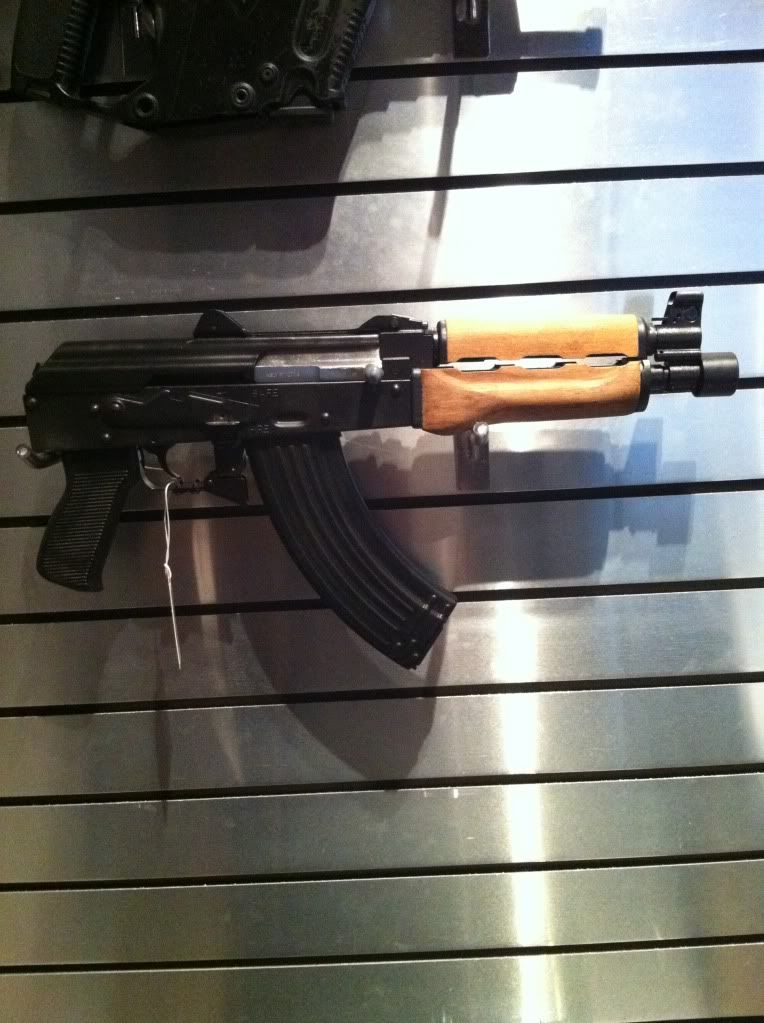 These are sold as SSE guns, with a Solar Tactical mag lock installed and a 0 round mag. We got four guns in, but the bad news is I had to pay way more for them than I would have liked, so the price on this shipment has gone up. I do not have anymore of these shipping to us in the foreseeable future.
$999.99 plus DROS, tax, and maybe CA DOJ approved cable lock.