WTS/Wtt Allen Bradley 709-DOD103 Three Phase Motor Starter
---
NIB, will ship on your dime but prefer pickup in Tuolumne.
Oop's forgot the big part.
300.00 or might trade.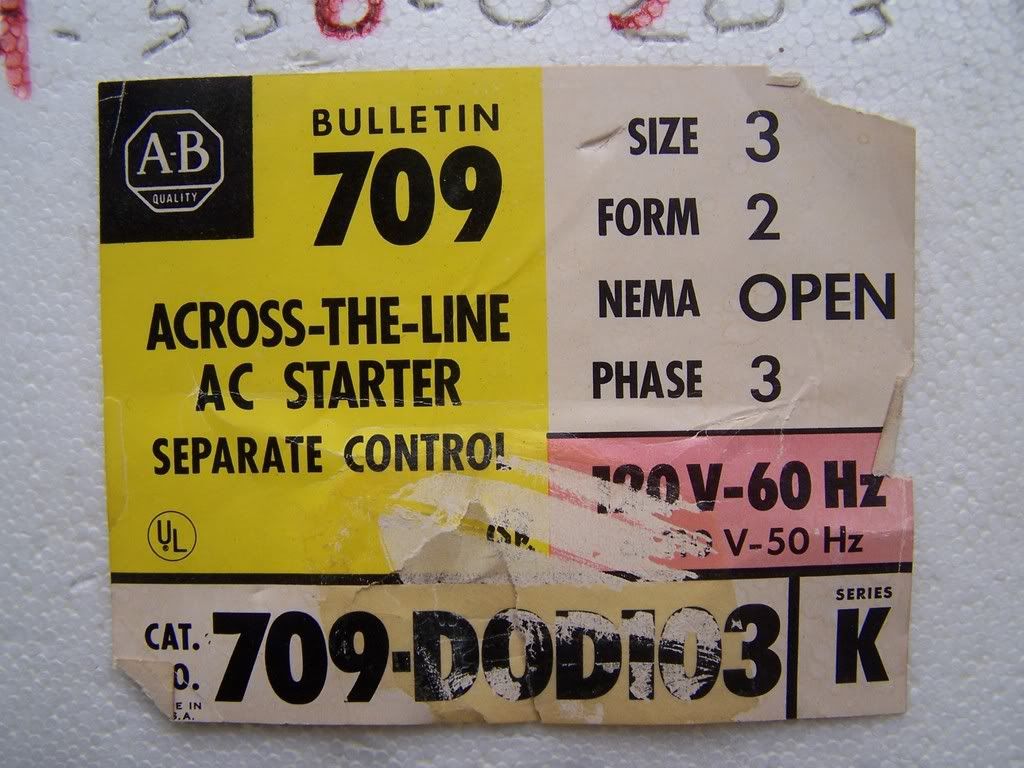 __________________
Malo periculosam libertatem quam quietam servitutem
"I prefer liberty with danger to peace with slavery"
Count Palatine of Posen

"If ye love wealth better than liberty, the tranquility of servitude better than the animating contest of freedom, go home from us in peace. We ask not your counsels or your arms. Crouch down and lick the hands which feed you. May your chains set lightly upon you, and may posterity forget that you were our countrymen."
Samuel Adams
---
Last edited by tuolumnejim; 03-17-2012 at

10:03 PM

..