Picked this up at a local pawn shop for really cheap. A Western Auto Revelation 310A. Came with old wood furniture and steel butt plate. Removed all of the surface rust, reblued it and painted the receiver. Got Hogue foreend and butt stock as well as a heat shield off the internet for a pretty good deal. Altogether it cost me less than buying a new one and then changing to the stuff I would change anyways.
The unique thing about this weapon is the C-lect choke that you twist. Brought it out this weekend to fire it for the first time since I did the work on it and it is fun and the selectable choke is a pretty cool feature and works just fine.
Before: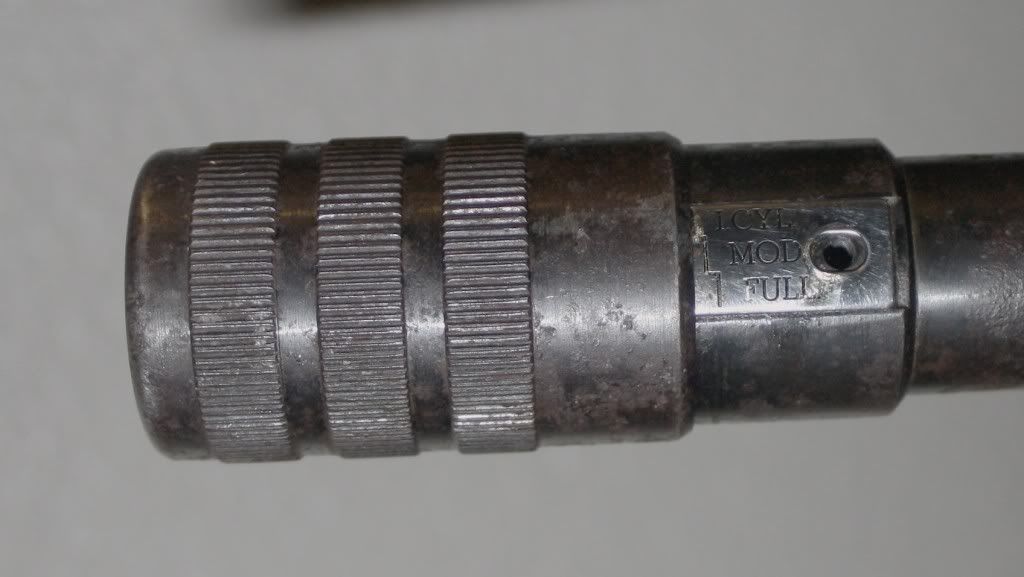 after fitting the new stuff on prior to rebluing.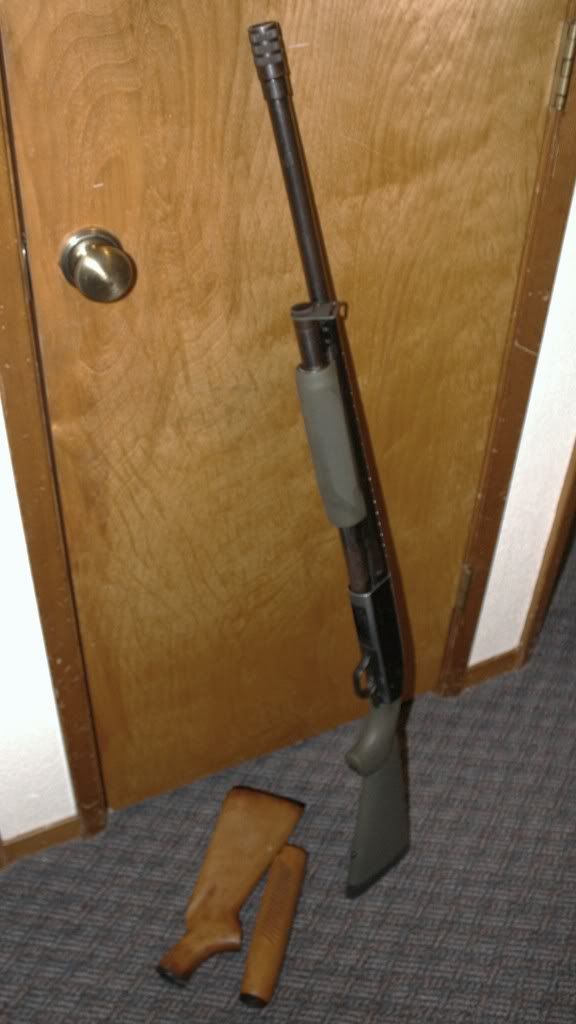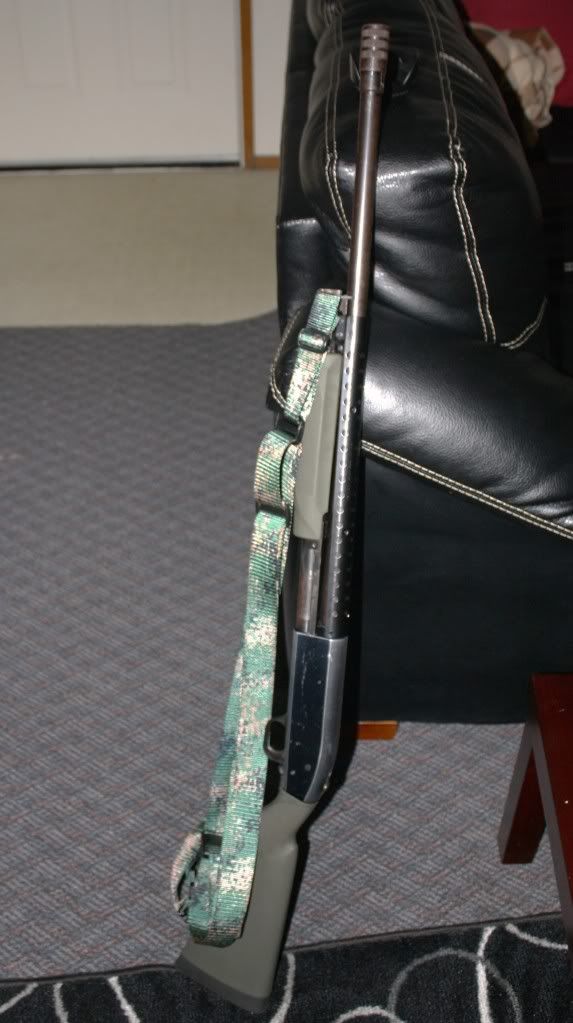 After: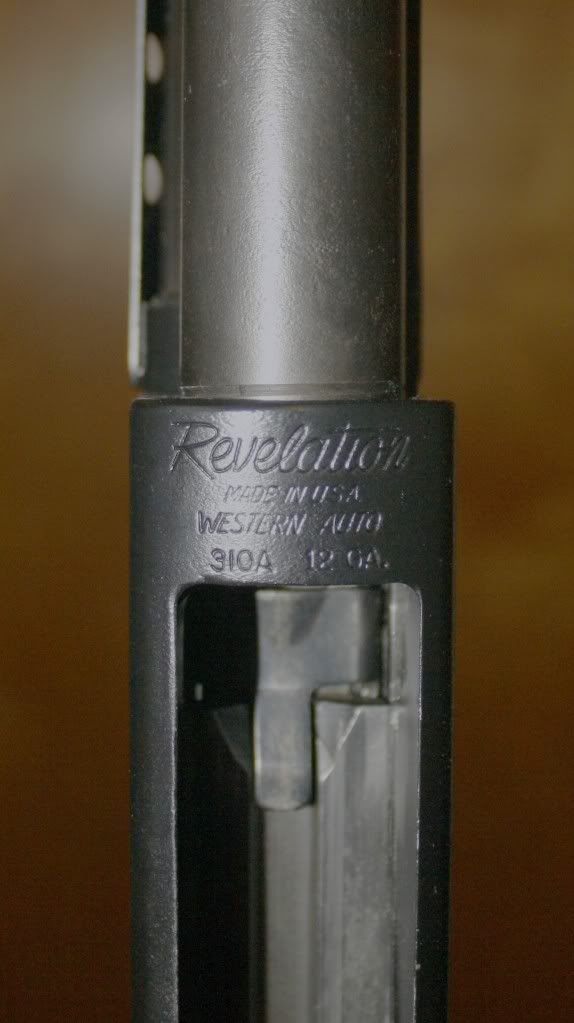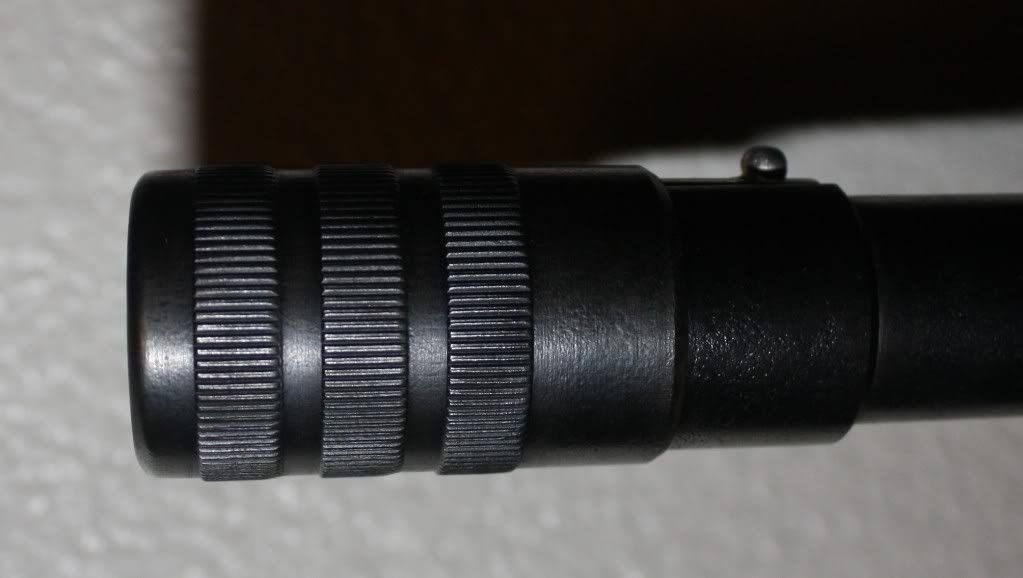 This has been a fun little project. It was my first bluing job and I learned a lot for that.
http://en.wikipedia.org/wiki/Western_Auto#Firearm_sales