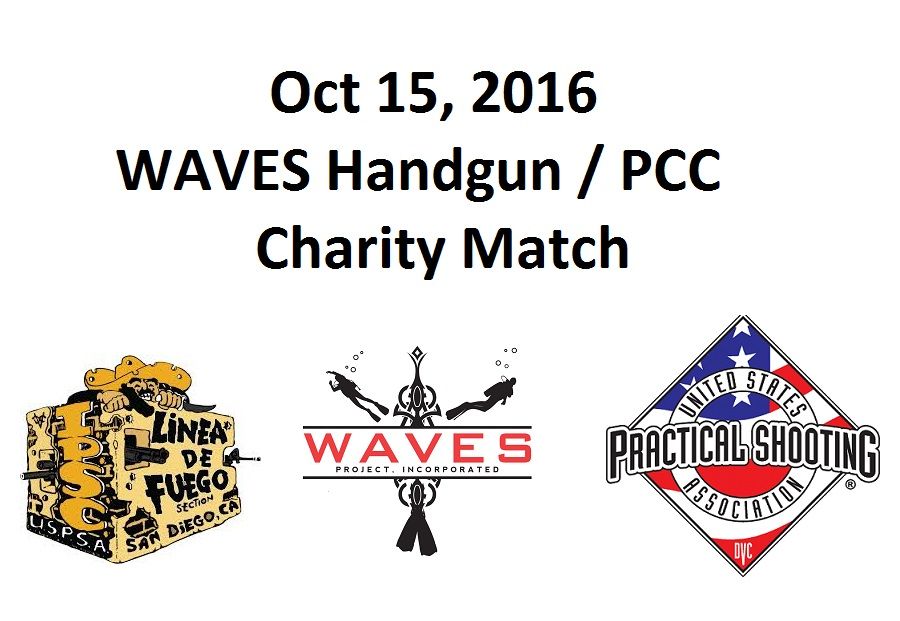 Linea de Fuego has teamed up with the WAVES Project to hold a USPSA Handgun / Pistol Caliber Carbine match on 10/15/16. The funds raised will be used by the WAVES program to fund their charity work with combat wounded veterans.
There will be 8 stages with food, awards ceremony and prizes.
Please visit our webpage for more details and how to sign up.
http://lineadefuego.net/waves/
The following are your 8 stages.
Stage 1
Video:
https://youtu.be/WE4W-iRWTCY
Stage 2
Video:
https://youtu.be/72jum6r3l1Q
Stage 3
Video:
https://youtu.be/2HuCGy6TXlo
Stage 4
Video:
https://youtu.be/j0nQGFHgTyc
Stage 5
Video:
https://youtu.be/j3mp8FFd1QE
Stage 6
Video:
https://youtu.be/MMV9IVbAbB4
Stage 7
Video:
https://youtu.be/Y3aVsc3LlAE
Stage 8
Video:
https://youtu.be/oXa4Y1cyUTA