I got the last one. Only 92 made. AF will no longer be making double barrel 1911's. They are moving on to a new project gun.
This is the Prismatic top of the line version as seen in the James Bond movie Spectre.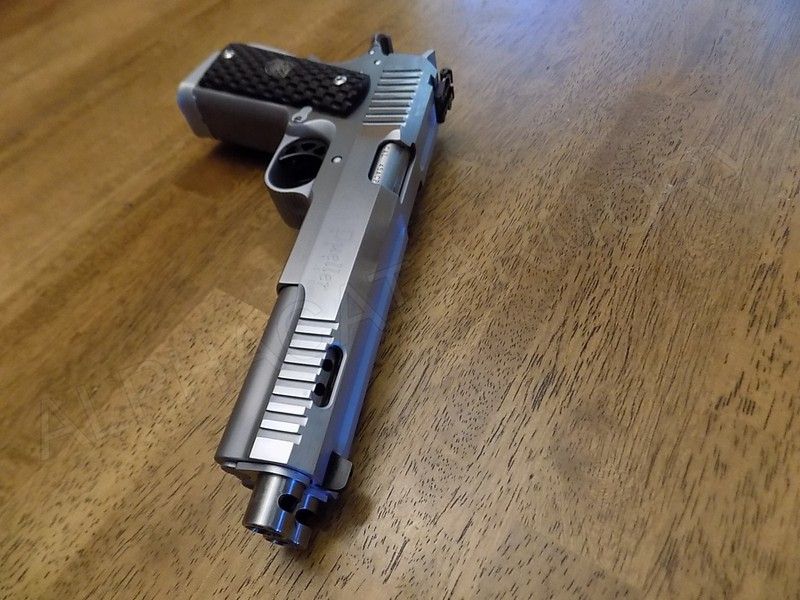 __________________
01FFL/03SOT AND 07FFL/02SOT
Transferable machine guns, SBR's, SBS's, Suppressors.
Machine guns wanted!
MIDDLEMAN TRANSFERS STARTING AT $30
PWS LWRC POF LMT RRA HK SIG SAUER
https://www.alphacatarmory.com
MY CALGUNS COMMERCIAL SALES SUBFORUM
http://www.calguns.net/calgunforum/f...play.php?f=376
Guns for sale
http://www.calguns.net/calgunforum/s...d.php?t=730702