I have a (1) like new Aimpoint CompML3 (2MOA dot) in an A.R.M.S. #22M68 QD mount w/riser for 1/3 cowitness. All original packaging for optic and mount are included. It also comes with the black Aimpoint rubber cover that still retains the powder coating. Never used. I purchased a new optic (ACOG), nothing wrong with the Aimpoint at all. I guarantee purchase 100%.
I will ship UPS with declared value at replacement cost and provide tracking info when it ships. Purchased 7/2009 and never used.
$450 shipped UPS in CONUS.
I will accept personal check (allow time to clear; 2 days max), MO, or paypal gift payments.
I have excellent feedback on ar15.com, CMP Forum, ebay, and gunrobber under my username if you want to check me out.
PM if interested.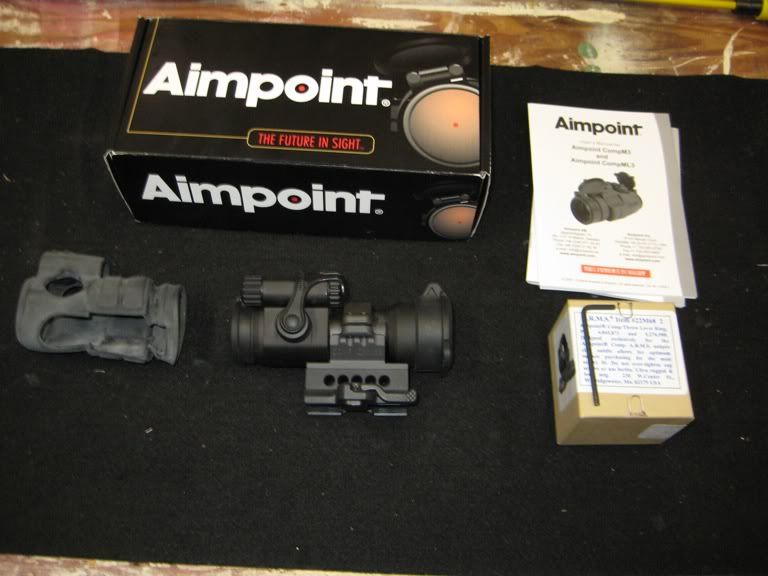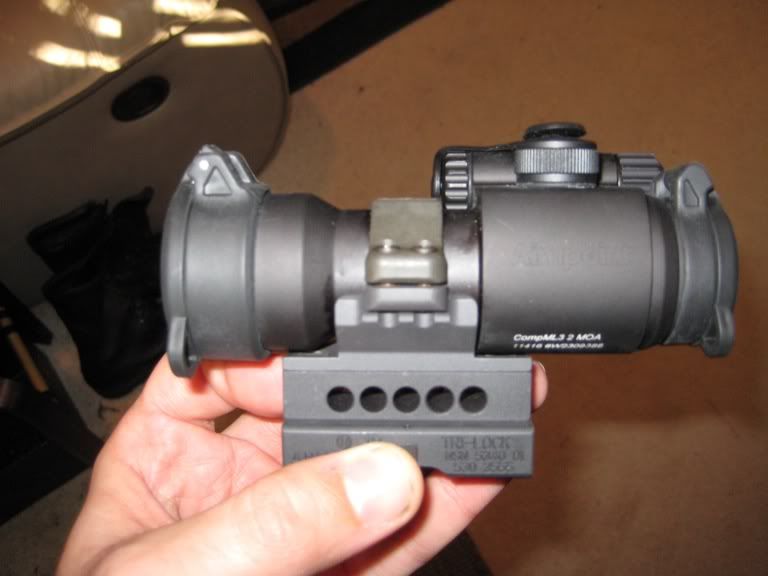 Additional pics:
http://s219.photobucket.com/albums/c...int%20CompML3/