After a mere 7 weeks, she's back from the Custom Shop.
This was going to be my primary IDPA pistol, but I was having problems with 10 round magazines not seating when the slide was forward.
I talked to the warranty service department and they said they would check it out.
While it was there, I had the custom shop install an extended magwell, and perform a tune up since I purchased it used.
I know right, cool story bro.
Anyway, onto the pictures.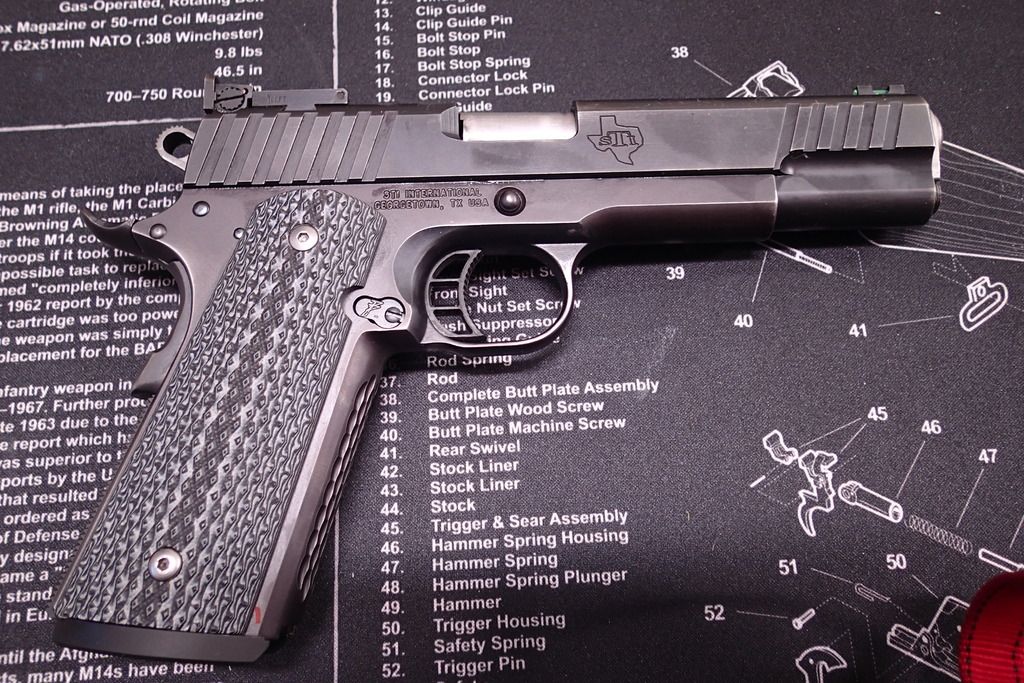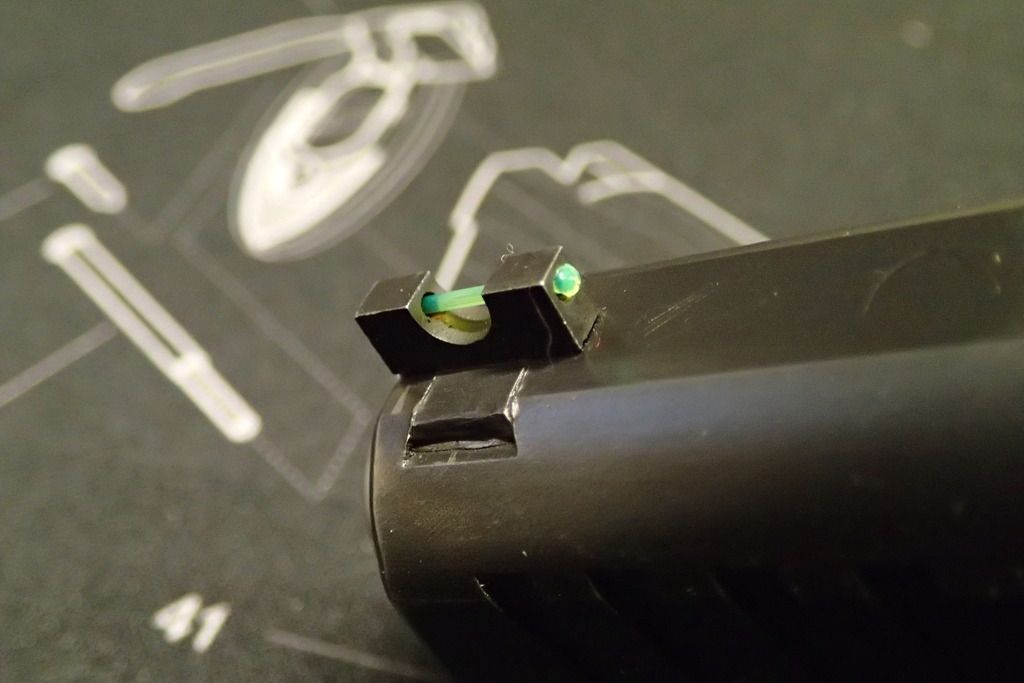 Nice and simple sight picture.
Dawson precision low mag catch that alleviated the problem with the 10 round magazines, that the seller included.
Note, I tried both Chip Mccormick XP and Wilson Combat ETM 2's and they both did not seat and the ETM 2's would just nosedive FMJ's.
I stuck with the Chip Mccormick's since they fed reliably even before the tune up.
The STIppling feels a little slick especially when comparing to checkering like the TRP and Sig 1911's, but I guess it's better than nothing.
The grips are from Mil-tac; they're the black and grey diamond which I chose because they're not as aggressive as the Operators but they are very grippy.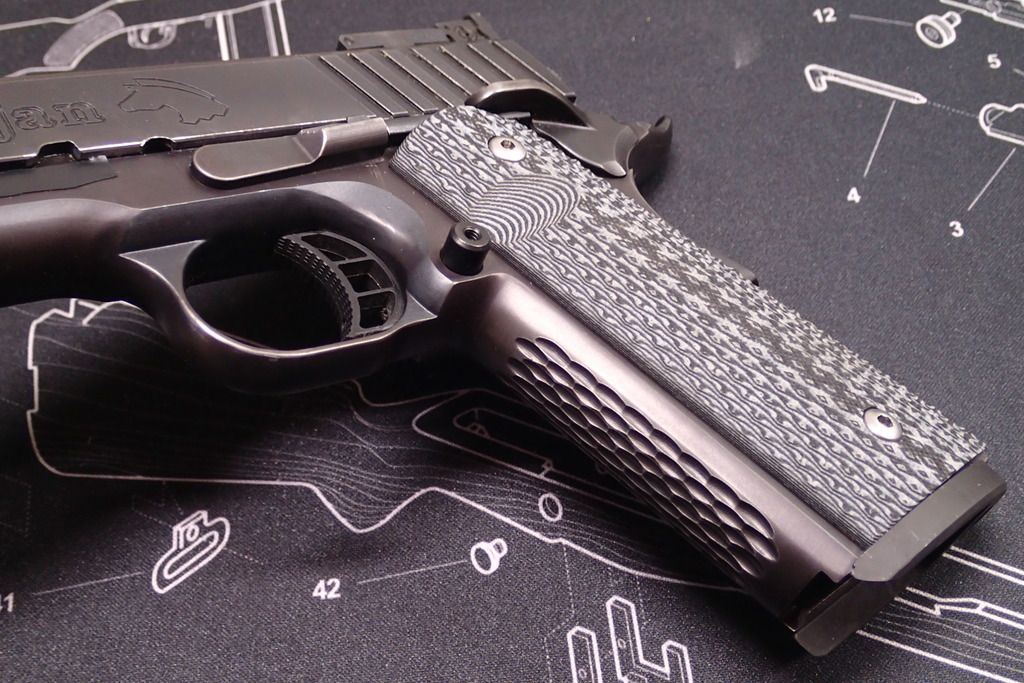 Big brother looking down.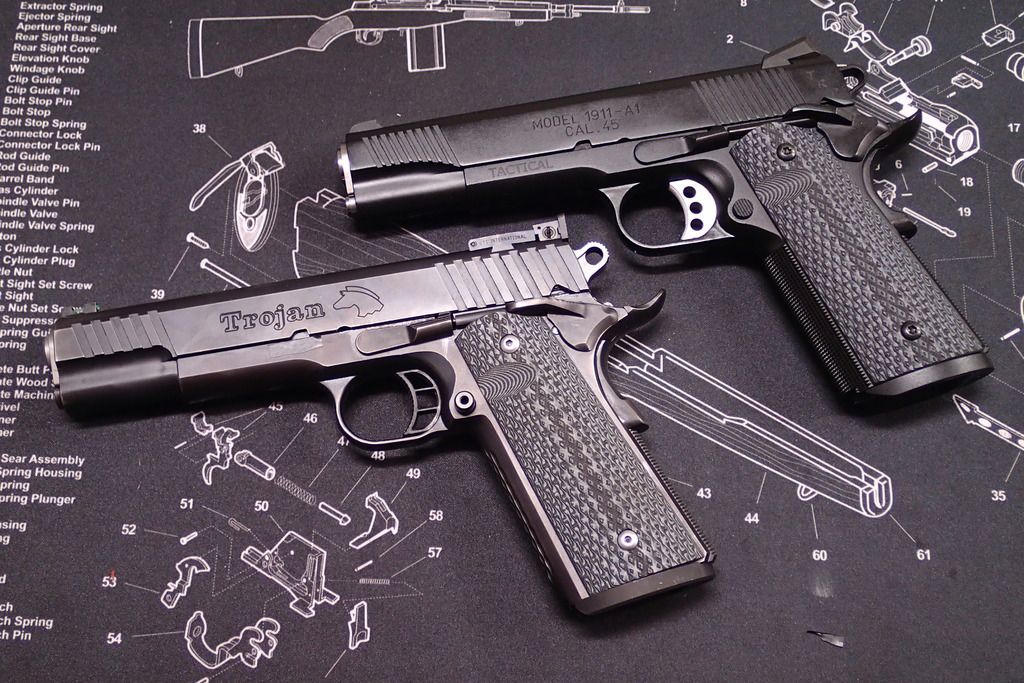 I wasn't even expecting this at all!
Next on the list would be a cerakote. I like the worn blued look, but it needs a fresh coat.
Either a two tone black and tan, black and grey, or just plain black so it would be twinsies with the TRP, and an ambi safety.
Their customer service and the way they stand behind their product makes me wish their pistols were on the roster. They were so easy to deal with, except for their full voicemail
.