This is a how to on putting a Benelli M4 fixed pistol grip stock on a Benelli M1. The reason I went this route over just buying a Benelli M1 stock is for a couple of reasons. The first being cost, as I found new M4 stocks here for about $40 here:
http://www.berettausa.com/products/b...stock/?F_All=Y
The second is every time I tried to find a stock for my M1S90 it was out of stock.
Now to the fun.......
The first thing you have to do is make sure your weapon is unloaded!
Then remove the buttpad on the pistol grip M4 stock. It will reveal a nut that holds on the sling plate, just like the one on your factory M1 stock. When I got to this point I jumped for joy (prematurely) thinking it would be a quick bolt in swap. So remove the nut. After that you should have something looking like this.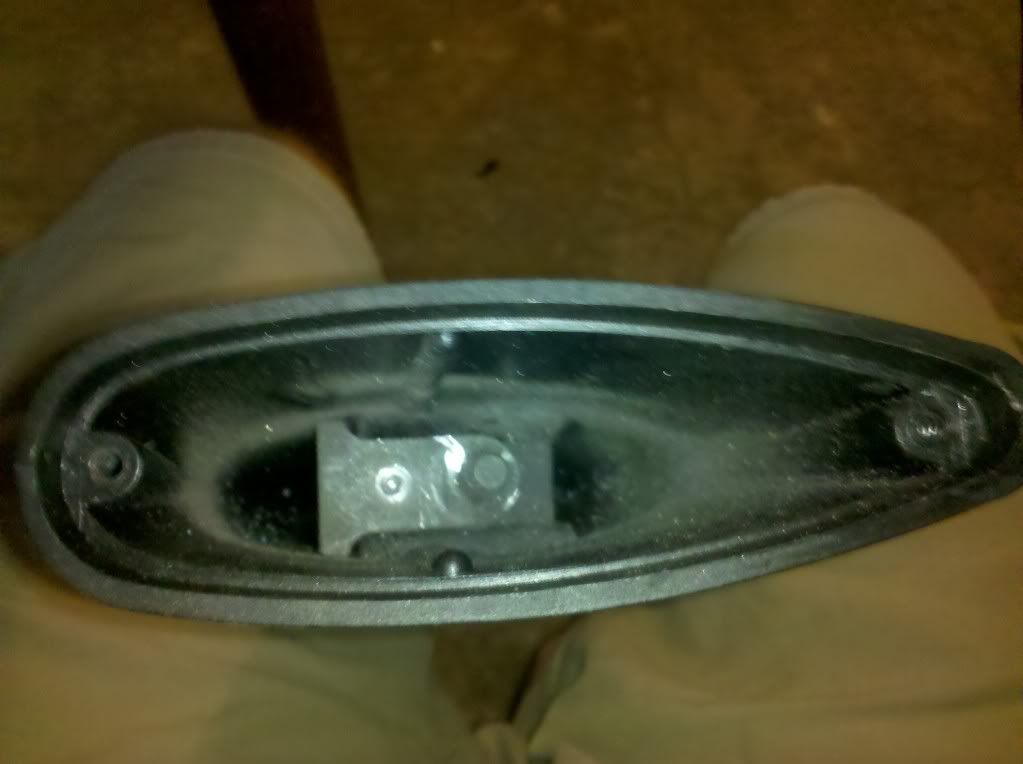 Then you realize that it's not going to come out easily. I beat the crap out of that sling plate assembly every which way trying to bust it loose. So after a couple of hours of cursing and hitting the sling plate with a hammer I decided to cut it off.
I took a dremel tool with a cutoff wheel and hacked the bolt part sticking out off.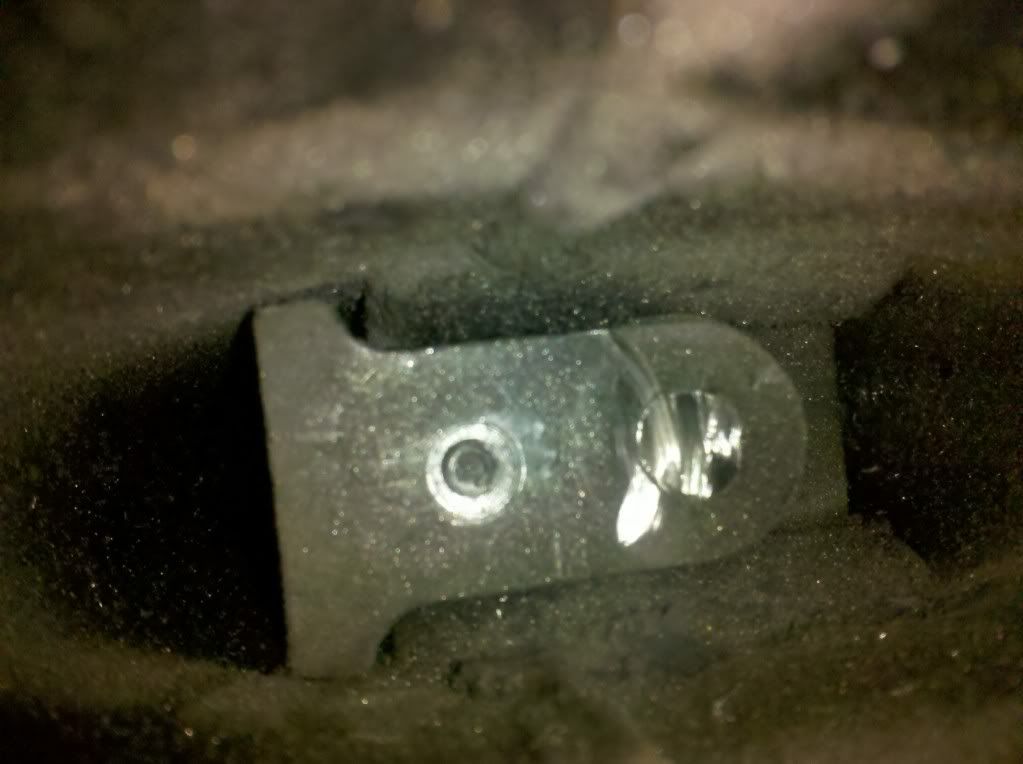 After that I proceeded to beat on it some more, with no luck. So I went back to cutting with my dremel tool. I also tried drilling with my cordless drill, but that didn't work either. After cutting off the first washer it was still stuck. I had to cut off that big plate shown in the picture and maybe one more washer, I can't remember. After that the sling plate assembly came right out. So the first washer is a retaining plate and all the ones behind it are spacers.
In summary save yourself some time and just take a dremel tool with cutoff wheels and go to town. It should only take an hour or two.
Next to install.....