We're there.... more Gavin Newsome Propaganda
---
From:
Gavin Newsom [info@safetyforall.com]
Sent: 4/29/2016 11:52 PM
To: artb
Subject:
We're there
.
This is a HUGE moment, Arthur: We just reached 600,000 signatures, guaranteeing our Safety for All initiative to end gun violence will be on the California ballot this fall.
As we pack up our signatures and send them off to the counties of California, we can't help but reflect on how amazing our supporters have been. In less than 7 months, we've built a campaign from the ground up that's strong enough – in numbers and conviction – to take on the NRA. Now, thanks to you, California voters have the chance to take real action that will save lives.
As a committed supporter, I want to tell you there's no better time to make your first online donation. We're ramping up our efforts to make sure we get this thing passed in November, and we're counting on $25,000 more coming through online by the end of April. I hope you'll take a second and use the link here to make a gift: https://secure.actblue.com/contribut...tyforall_email
Thanks, all, for being part of this. We're making a real, lasting impact.
Gavin
This email was sent to xxxxxx.xxx.
To unsubscribe from the Safety for All email list, please click here.
__________________
"An armed society is a polite society." Robert A. Heinlein
Over penetration may get you sued, under penetration may get you killed. Katana1
Endowment - Life Member NRA, Member of GOA, GOC, VFW, SAF, NAGR Frontline Defender, CalGuns.net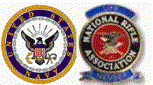 Vietnam Veteran