Make: Molot
Model: VEPR 12
Caliber: 12 Gauge
Location (city or county): Azusa, CA
Price: $1100.00 SOLD
Will ship (Y/N): No for now, but may reconsider later. Prefer FTF for now.
Other info: See extras below.
Good evening folks! Thanks for taking a look at my listing. I'm selling my modified VEPR 12. I've shot less than 500 rounds through this baby, most of them low velocity Fiochi Slugs but also a few mags of Estate Birdshot for fun. I hardly shoot it anymore so I'm putting it up for a good home. I've added some extra goodies too! This is the folding stock model originally purchased from Atlantic Firearms with the folding stock tack welded open.
4 SGM Tactical 10 Round Mags
1 Factory Original 5 Round Molot Mag
Chaos Quad Rail Handguard (will include original factory handguards and gastube) with rail covers and installed Magpul AFG
Bushnell TRS-25 Red Dot Sight
Chaos Warthog Muzzle Brake (looks really awesome!)
I'm also including a 3/4 full case (approximately 60 odd rounds) of Fiochii High Velocity Slugs as an added bonus since I hardly shoot shotguns anymore in general.
Can meet FTF at either Wimpey's Pawn in Azusa, Turners in Pasadena or Covina, or Gunrunners in Duarte. Will also be willing to meet in Bain and Davis in San Gabriel as well.
Thanks for looking!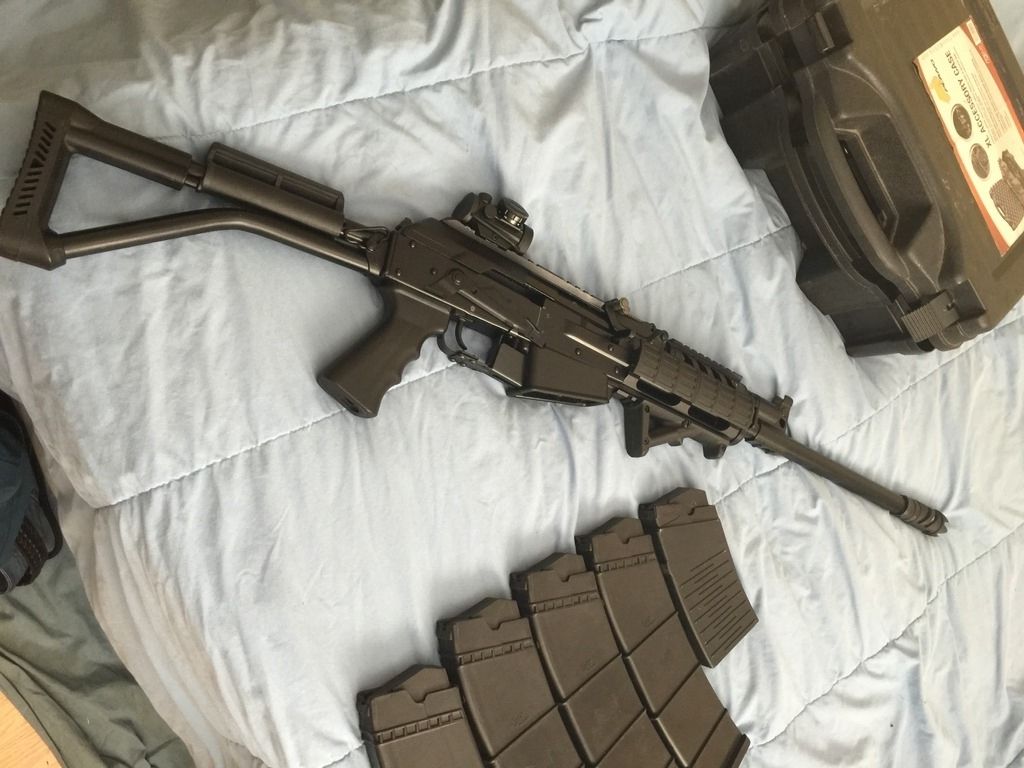 Edit: Sorry about some of the pics, I can't get them to orient right via photobucket.