These are a something else. LAPD ( Dragnet style ) medallions put in a Hogue grip. I was told by the seller AND by another LGS employee (who had been an LAPD officer) that these are the real deal.
Price $80 - I'll ship on your dime. These are older grips are sticky. But where can you get these medallions?
I love them, but am selling the gun to a friend, and hoping a collector will find a home for them. As mentioned above (GUN IS NOT FOR SALE).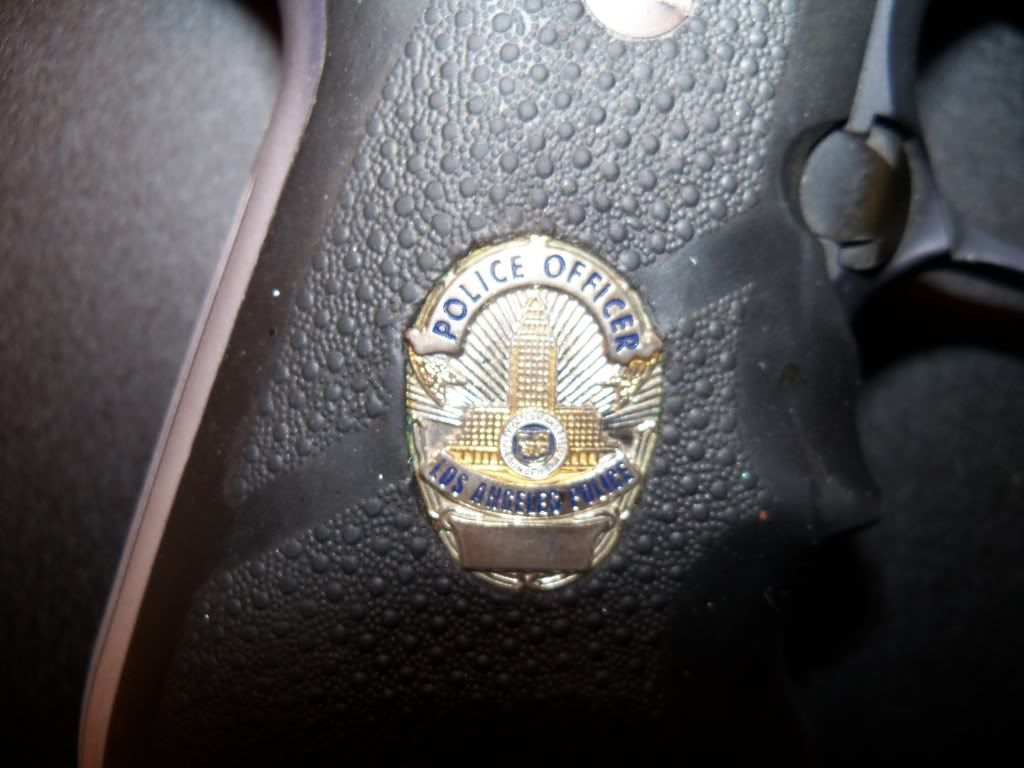 .
.