REDUCED PRICE! ***2 days only***
[b]Make: [Remington]
[b]Model: [700]
[b]Caliber: [.308]
[b]Location (city or county): [VIsalia,CA]
[b]Price: [3350.00 OBO]
[b]Will ship (Y/N): [Yes]
[b]Other info: Im selling my trued remington 700, put together by a very highly regarded smith (PM for name), has a rock creek 20" 1:10 M24 fluted barrel threaded, AICS stock, US optics bubble level, timney trigger set to 1.5 lbs (very smooth), Vortex PST 4-16X50mm MOA, BO 20moa rail, and TPS rings. garenteed to shoot 1/2 MOA but it consistently shoots better than that. Also comes with harris bipod "S". Im selling it to go on my dream hunt, less than 100 rounds through it!
This is a killer price on a custom 700 that would take over 5 months to build!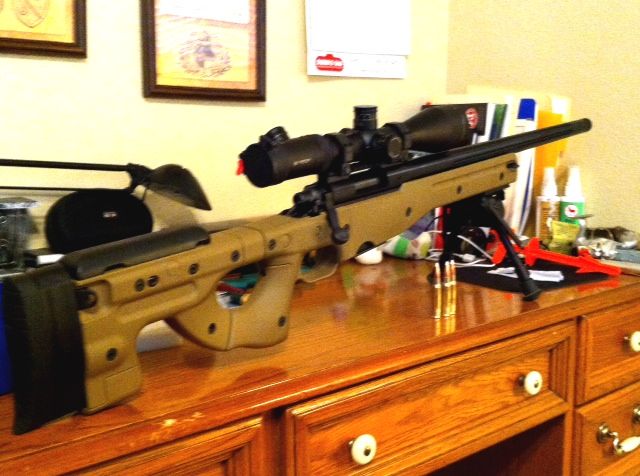 .29 moa 6 shot gruop done with 2 shooters