I have no affiliation with the Lemon Grove Rod and Gun Club I just thought that I would post this in case some of the parents of or the younger CalGunners were not aware of this local event.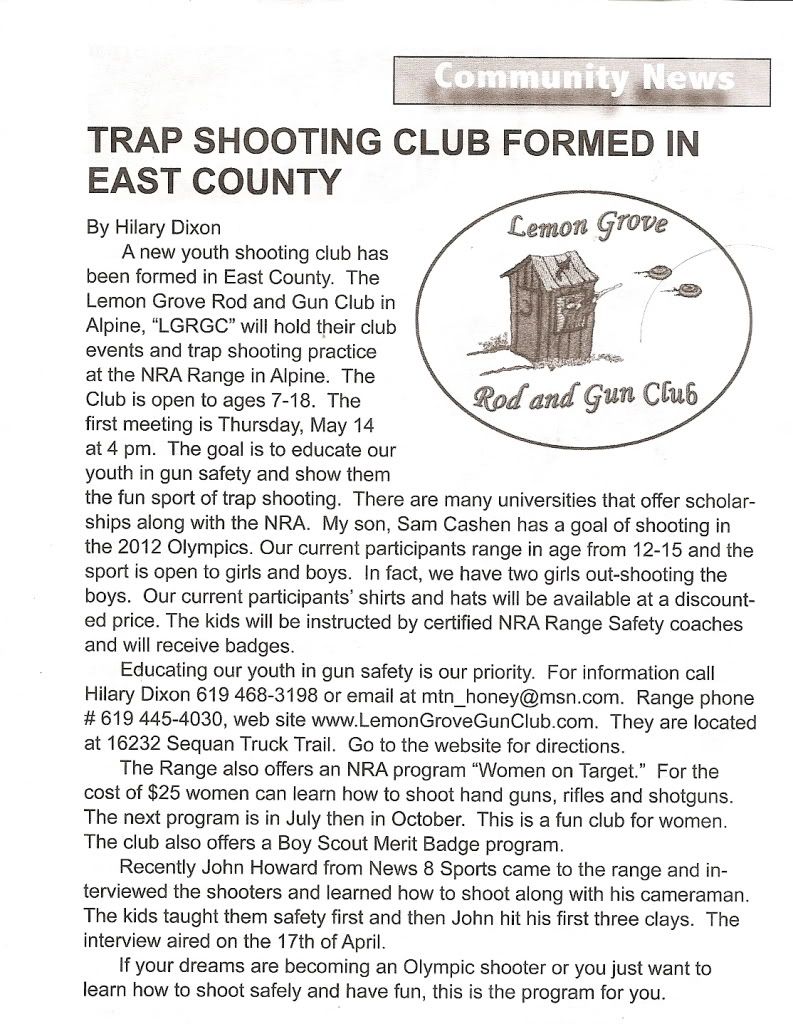 Also, it was nice to read these types of things about youth participation in Firearms...
Quote:
"A new youth shooting club has been formed... The goal is to educate youth in gun safety."
It is GREAT to see people that are preserving and passing down a love for the 2A to their children... maybe there is hope for the future of RKBA in CA after all...