LWRCI M6A2 Photos with LaRue Mount, Harris Bipod and TA31G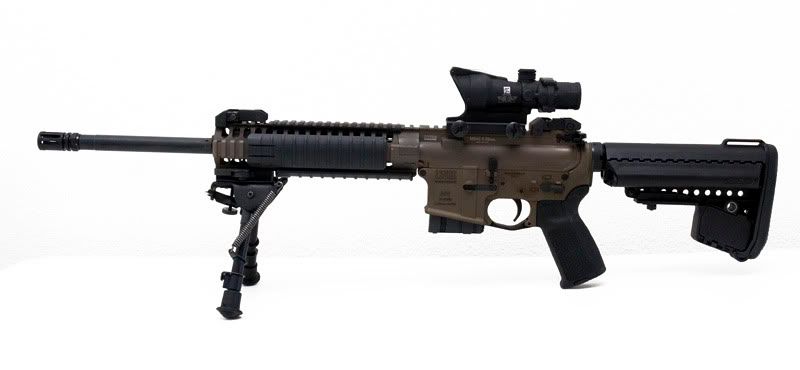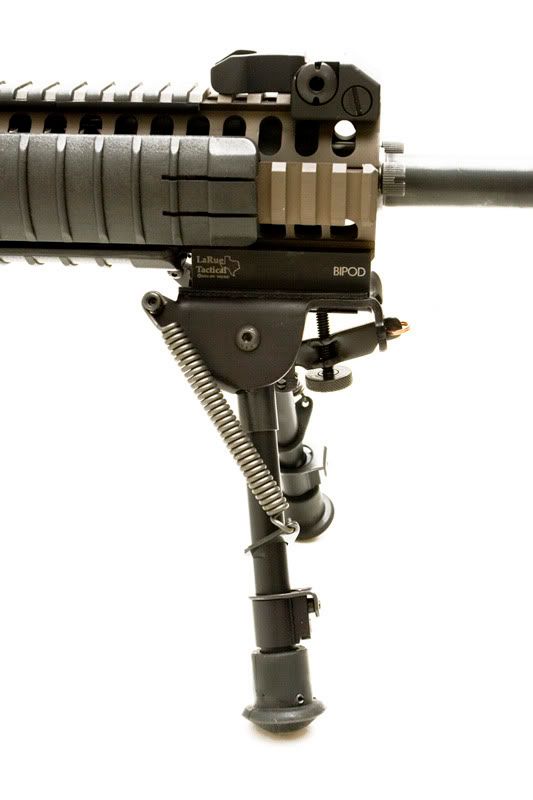 So far the rifle has seen about 600 rounds or so with no malfunctions.
Yesterday we shot a combination of PMC Bronze, Wolf (Yes...) and 75gr TAP.
One of the shooters from yesterdays get together shot a Sub 1MOA group at 100 with X193 ammo. This rifle is really starting to impress. At 500 meters hitting metal rams were no problem with 75 Gr TAP (It did take 5 hits for them to drop though....)
This is what a piston bolt looks like after a 450 round day at the range.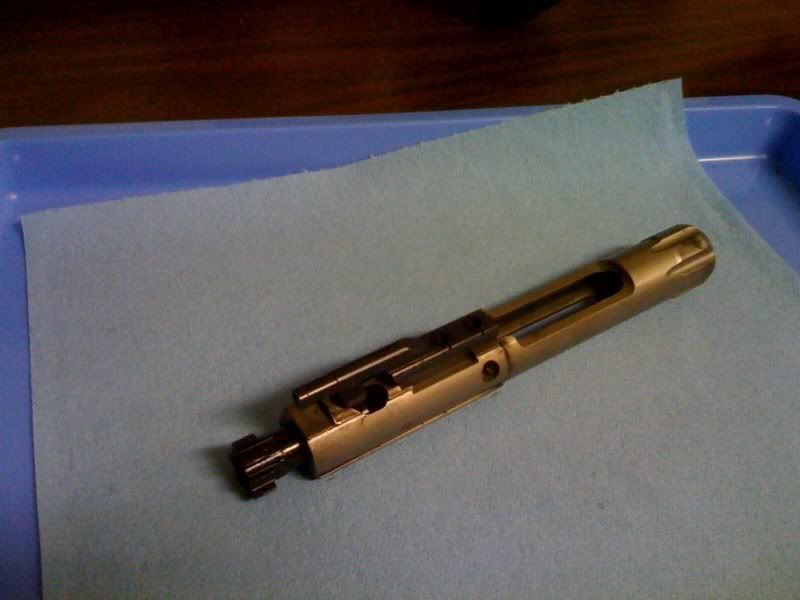 I was pretty impressed with the 75gr TAP practice ammo. Its strange that the TAP uses steel cases rather than brass...... regardless I was pretty impressed with the ammo and will probably pick up more at River City Gun Exchange. At under $23 for 50 rounds these rounds are a bargain.
The only complaint all day was that the Harris Bipod kept coming loose around 200 rounds. This rifle continues to impress.