Make: Remington
Model: 1903 Springfield
Caliber: 30-06
Location: Los Angeles (near downtown)
Price: Sold. Thanks Calguns.
Will ship: Maybe/Local is best
I have for sale with receipt, a Red Star Remington M1903 I bought in January 1999 from the late Red Star Military Museum and Sales in Culver city. Very few are available today, this is a true collectors piece. I have enclosed a link to photographs of the rifle to be sold and a link for information on this unique piece of firearms history. Will consider in trade for: a late model M1903, M1917 Enfield, Swedish M96 + cash. Only interested in good shooters. Thanks for looking. -vK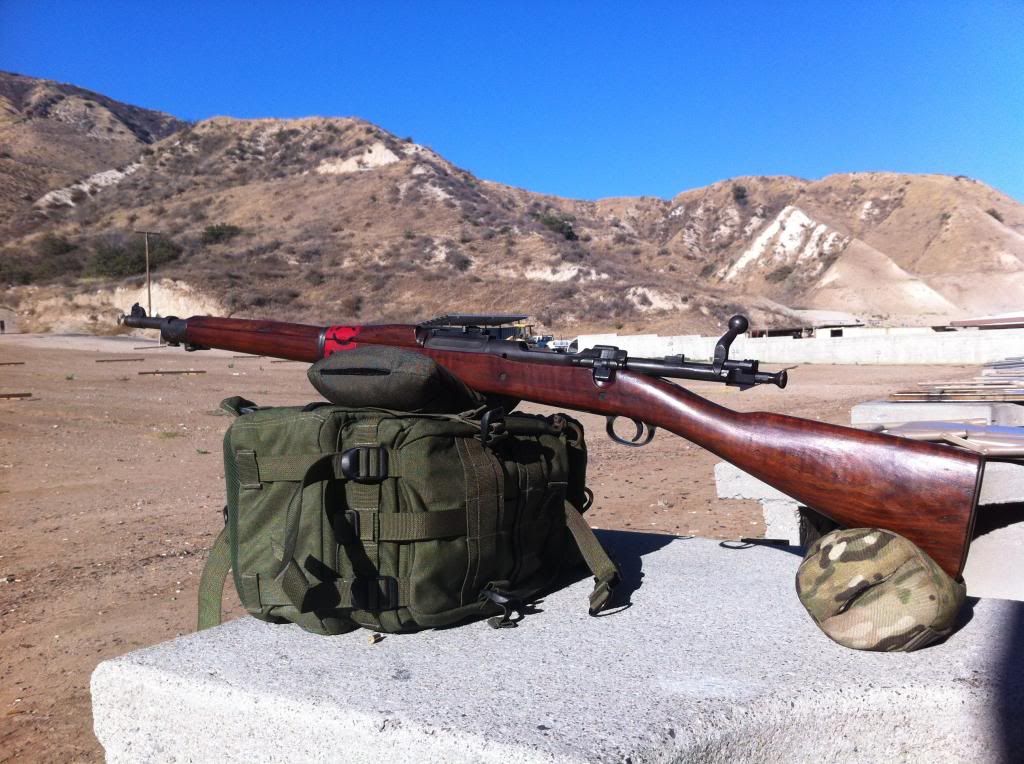 The July 1999 issue of the late Frank Mallory's U.S. MARTIAL ARMS COLLECTOR magazine.
Introduction
As revealed 8 or so years ago, "…at least 10 crates of British "Lend-Lease" Remington '03's came back from England in about 1955 and remained essentially unopened for over 40 years". Five of the crates (holding 12 rifles each) were consigned by the original importer/owner to "Red Star Military Museum and Sales" of Culver City, California for sale. This happened during the 1997-99 period, with most selling rapidly as collector's learned of their existence. As it turns out, an unaccounted for number of additional rifles have surfaced over the years from the same owner that were either sold or given away as gifts to friends and acquaintances, particularly in the Southern California region.
As British WWII "Lend-Lease" rifles, each "Red Star" bring-back had a red painted band around the stock wood just behind the front sling swivel along with a black-stenciled number 30 or 300 appearing within the red band-field on the left side of the rifle. This was a non-destructive marking required by 1940 British dated Army Council Instruction (ACI) No.1571 for any "Class 1 Arms" not firing British Service ammunition.
Except for various British ordnance depot markings, this was the only modification made while serving our Allies in England. And while once viewed as an act of desecration by collectors, its presence now seems to add both historical significance and intrinsic value. Why? Collectors eventually have come to appreciate the obviously simple fact that such markings are likely among the only remaining evidence of an
unaltered factory issued rifle anywhere in existence.
The History:
http://www.remingtonsociety.com/rsa/journals/RedStar