I'm trying to gauge the interest in 80% SIG P228 frames. KTO used to make them up until 2004, I believe, and if enough interest is expressed, I'll contact him to see, if he'll be willing to make another run of them, and what the price would be. The parts are still out there (although I scooped up as much as I found
).
I'm going to try and make one in .40, as well, if I get another frame (I have one of the old ones). Here's what the old ones look like (these aren't mine, just the images off the Internet):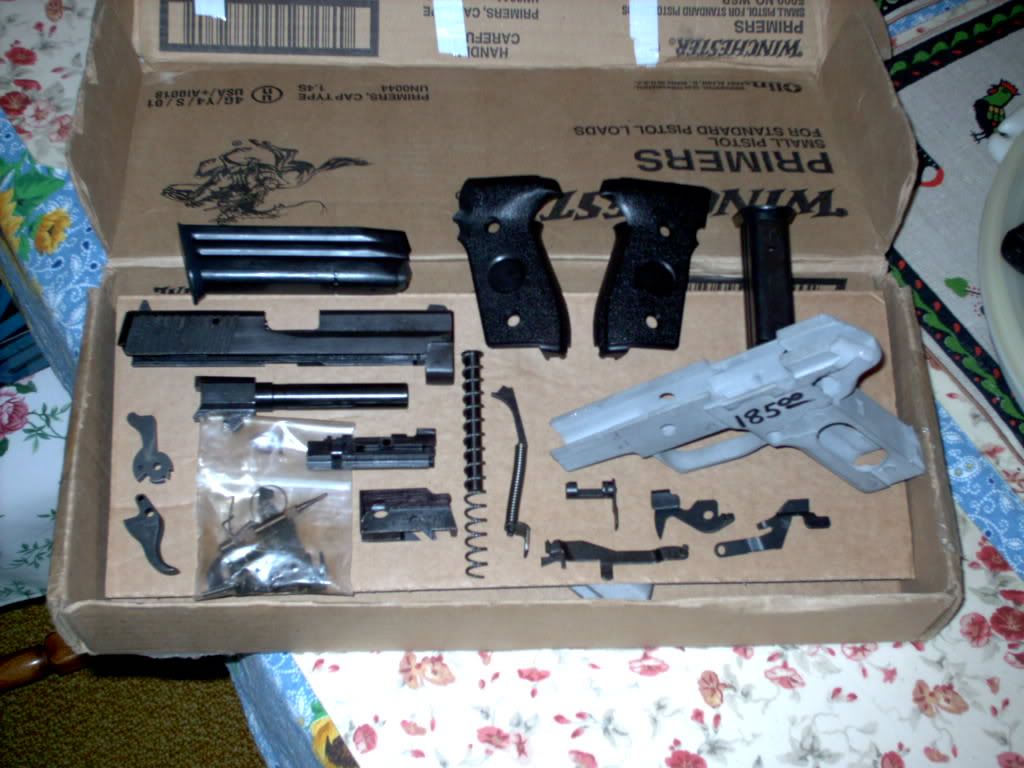 I've no idea what the price might be, but we'll see what the interest is like first. I paid $270 for mine, but this was a rare 80% frame long since out-of-production. I would imagine, we might get the price down to around $250.
So, if you're interested, post the number of frames you would like, if this works out.
Updated to reflect that:
1. This is a go - the KTO guy will do a run of these frames, if there's a commitment of at least 100 frames. The price will be $250 per ALUMINUM frame. The info on steel frames will be added, as it's received. See post #22 for more details.
2. Per KTO, you can build SIG P228, P229, or P226 on his frames. P228s are obvious, I've read about people building P229s on these (and am planning to do it myself, too). I've never heard of anyone building a P226 on these frames. Hopefully, people more familiar with SIGs will chime in on the differences between these.
3. The lead time will be in months, as KTO needs to get ATF's approval for the design. He already has a frame to submit to them though.
4. Feel free to cross-post this on other forums.
5. I will ask MadRiverArms, if he wants to run this group by, if we get enough commitments. He ran the KTO 1911 frames group buy very well.