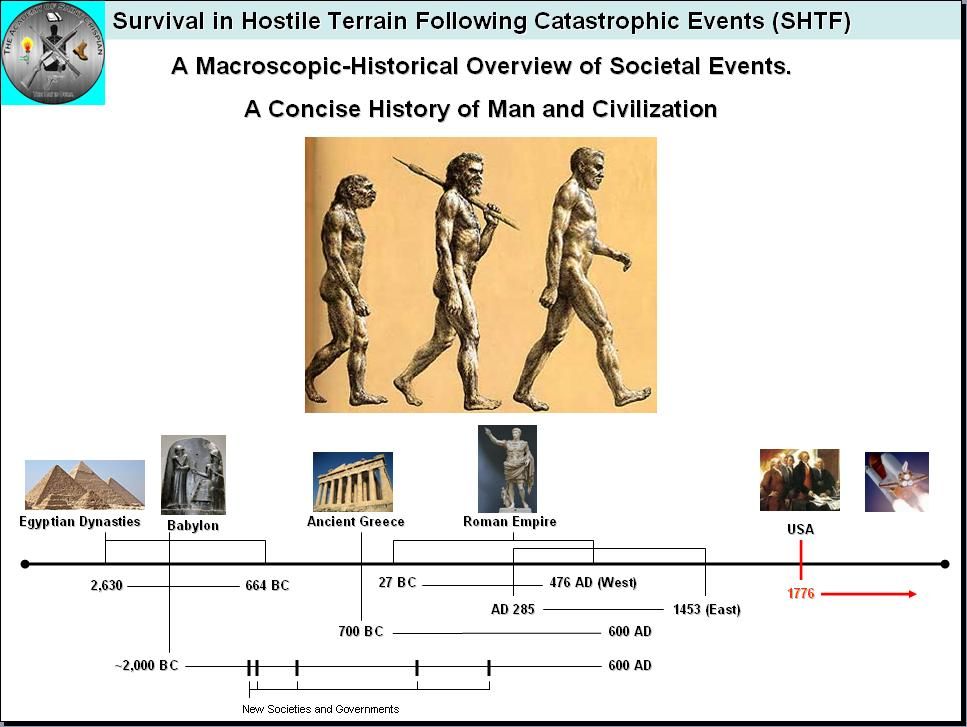 Take Aways:
Societies and civilizations have come and gone, we would be arrogant to think we are immune.
What you witness in your life time is a mere sliver in history. Most donít notice the big picture.
What has happened before can and will happen again. History constantly repeats itself, note the timeline.
The generation at the end of each civilization probably never saw it coming, things were always bad in their life time.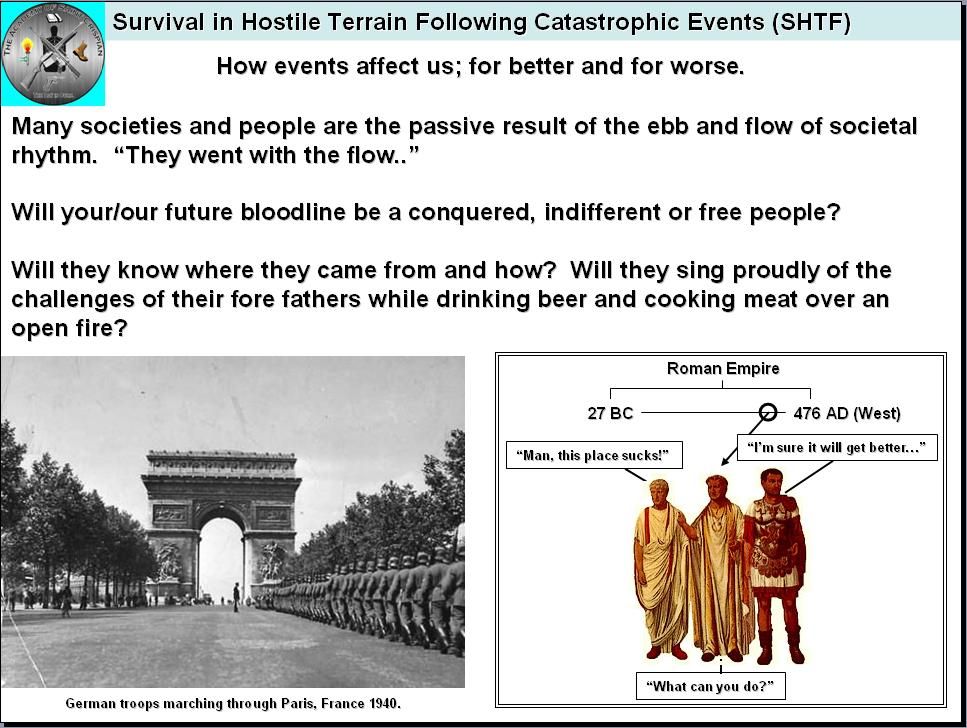 Survival and preparedness is not at all just about firearms and ammo, though they are important.
Quit thinking that everything will happen in a short span (like a movie), often times they have been trans-generational.
For more, come to the SHTF/Emergency Management Seminar on 17 February 2013 @ Angeles Shooting Range hosted by the Academy of Saint Crispian.