So most of you know about the Jack,
http://www.calguns.net/calgunforum/s...d.php?t=654581
Here is my current build mock up of something similar. Build still in progress
Yes its not the jack and doesnt have the exact same parts but its something in progress to be some what similar or with the parts ive decided to go with.
I used my stag upper and changed out the barrel, low pro mid gas system for now.
PSA blem lower $85 drosed
LPK 40$ no trigger
Rail is a Samson Evolution free float 10 inch $152, includes 3 1913 rail pieces to mount items, its a nice modular rail
Rainier Arms medcon 16 inch $212 I want to be able to reuse the comp instead of a 14.5 inch
Comp griffin armament muzzle break 75$
Mid length gas tube $12
Low pro YHM gas block $22
Magpul Moe stock $50
PSA buffer kit $40
Rainier arms raptor ch handle $70
Moe Grip $15
trigger guard $8
KIES Ambi selector $30
Im waiting to get a nickel boron bcg $200
Vortex Sparc $180
This picture is just to show an idea of what im going to do.
Weight as pictured 6lbs 13 oz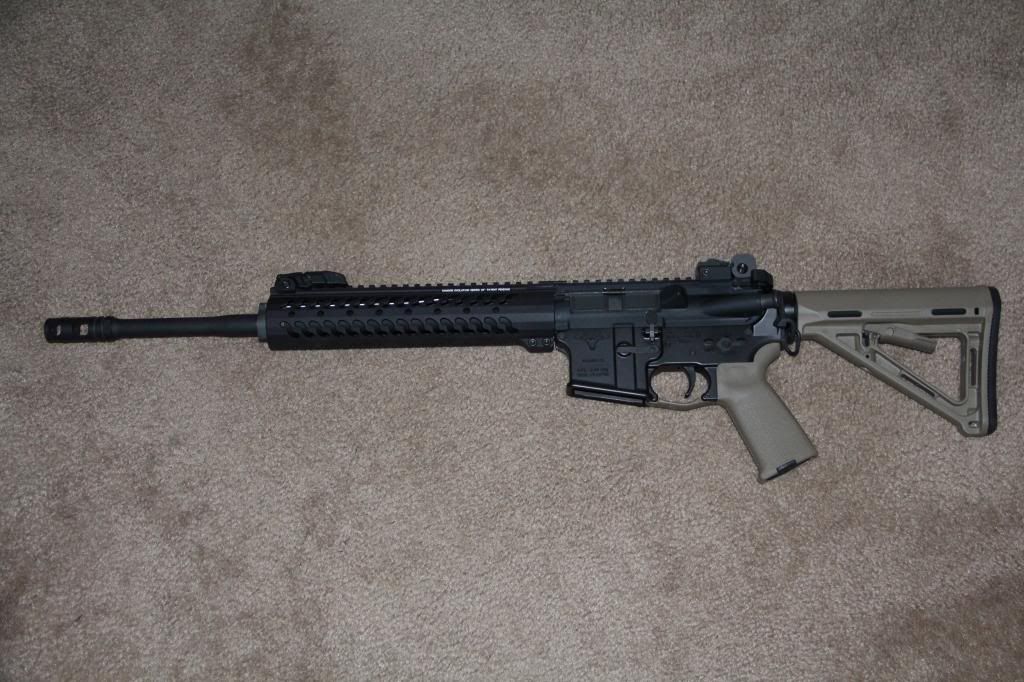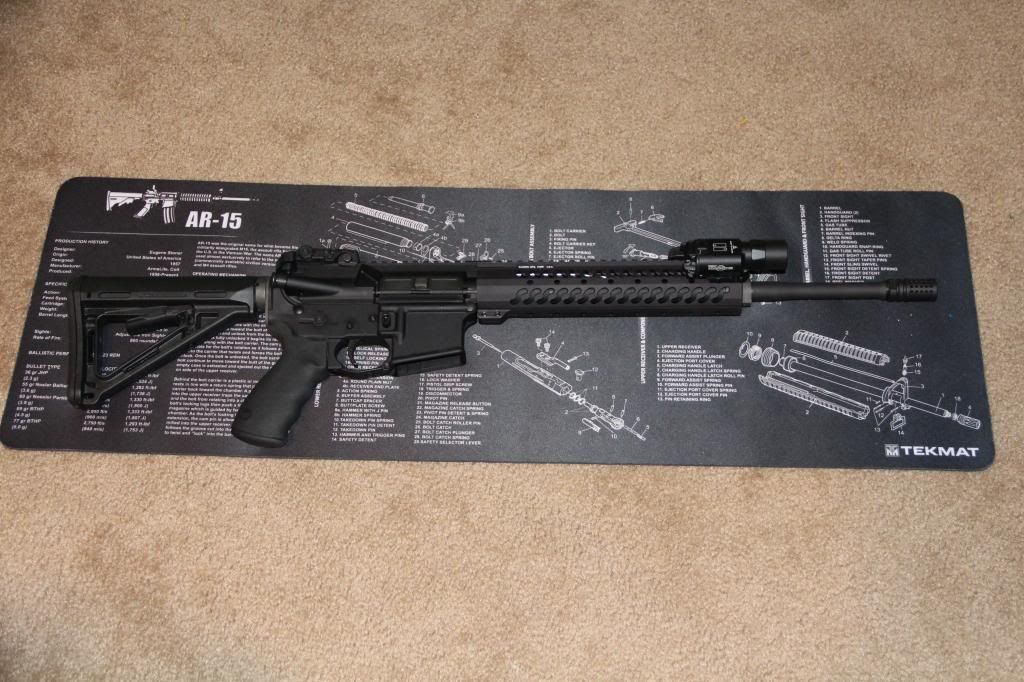 added my x300 ultra for now