Mhy sick Folliage Green Build!!
---
Well built a couple of ARs and like the CASV M rail set up from vltor and always wanted to build one, but so many different ways you can go on an AR platform... So this is what I've got so far waiting for a crap load of stuff from BCM.
Vltor MUR1
Vltor CASV-M
BCM med CH
Troy BUIS
BADASS ambi
Magpul UBR
TNT Lower (aka Seekins)
Timney 3.5 lbs trigger
Fail zero BCG
My Trademark AFG2 mated to a Noveske K9!!
Now just waiting on a 14.5 barrel from BCM, Knights Armament Triple tap
and a surefire M720 and aimpoint T1 with a ADM socom mount!! Should have it done by Friday, the bastards screwed up my shipping.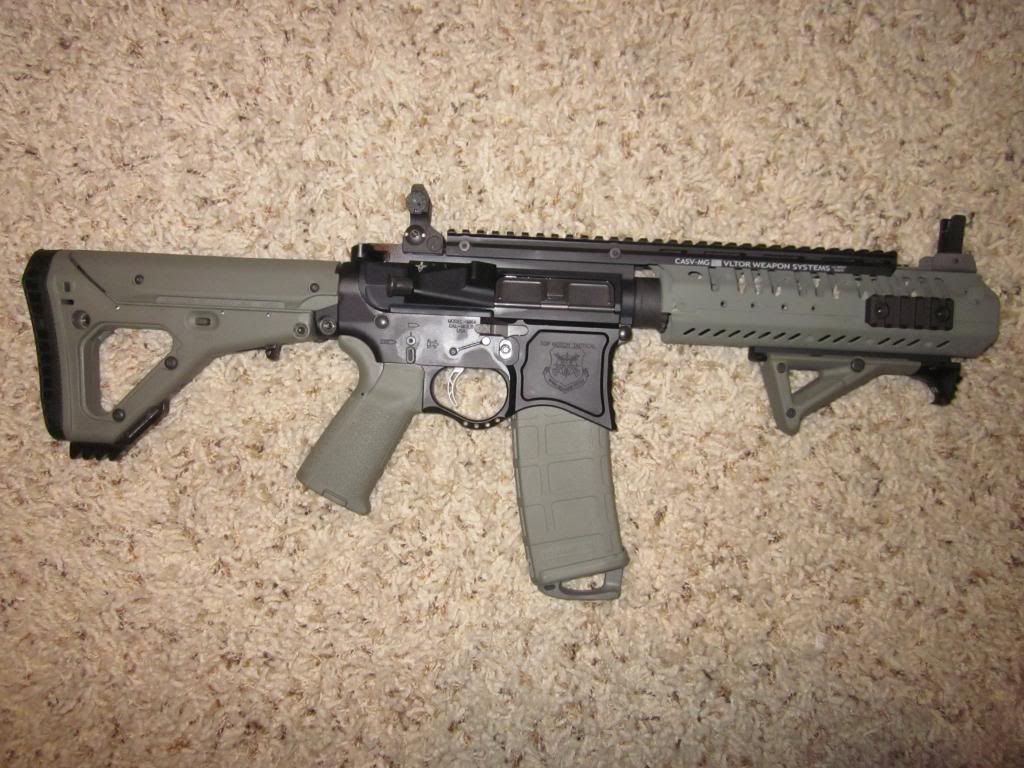 __________________
current guns, Barrett M82A1, Remington 700 AICS, JD Machine AR-10, JD Machine AR-15(2), Ar-15 Noveske Infedel(2), TNT AR-15(2), shtf AR's(2),AR pistol,SCAR16, SCAR17, FNH FS2000, GSG-5, FNP45 Tactical,FN57, FNP9, Desert Eargle 50AE, Glock 36/22/17, XD9, Kimber Desert Warrior, Kimber Raptor II stainless, CZ P07, CZP01 Shadow Target,KSG, Springfield TRP full rail and a whole mess of other guns...