I've talked about it in some of the other threads about the recent Chinese Type 56 SKS rifles, and it's finally ready to be unveiled!
First, though, allow me to slip into my flame suit... Yes, I know some of you will object to anything done to a C&R. I am not a C&R purist, but I do usually prefer to keep them as-is. In this case, I felt that the rifle was unusable as-is, and deemed that refinishing the stock was the best way to "bring it back."
Also, I am writing quite a bit, so if tl;dr then just look at the pictures.
When this rifle arrived, it was coated in thick cosmo and grime. I gave it a thorough cleaning with a Scotch-Brite in mineral spirits. This was effective in removing the cosmo, but what was underneath was a mixture of flaking shiny shellac, stained wood surfaces that readily came off on my hands, and bare, often damaged, wood. The top and bottom of the buttstock was so chewed up it was in danger of splintering.
Pics of the post-cleaning rifle:
You can see the mix of finish left here and the many gouges and dings in the wood:
It also developed an ugly haze, and denatured alcohol did not remove it or the old shellac: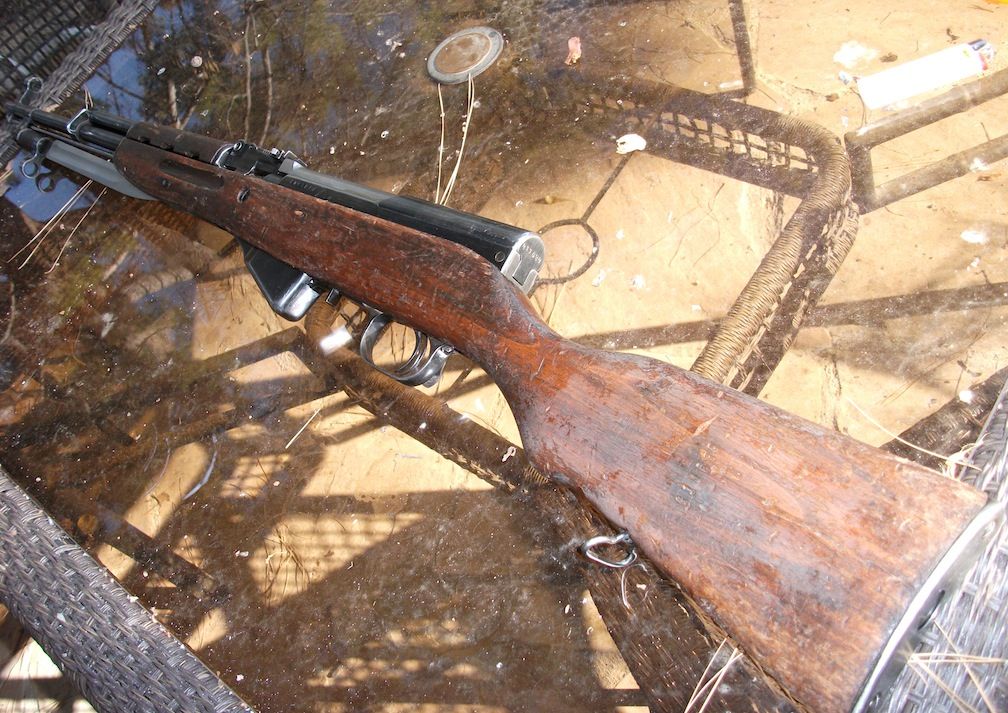 After a light effort at sanding the splintering portion of the buttstock (which obviously stripped off more original finish):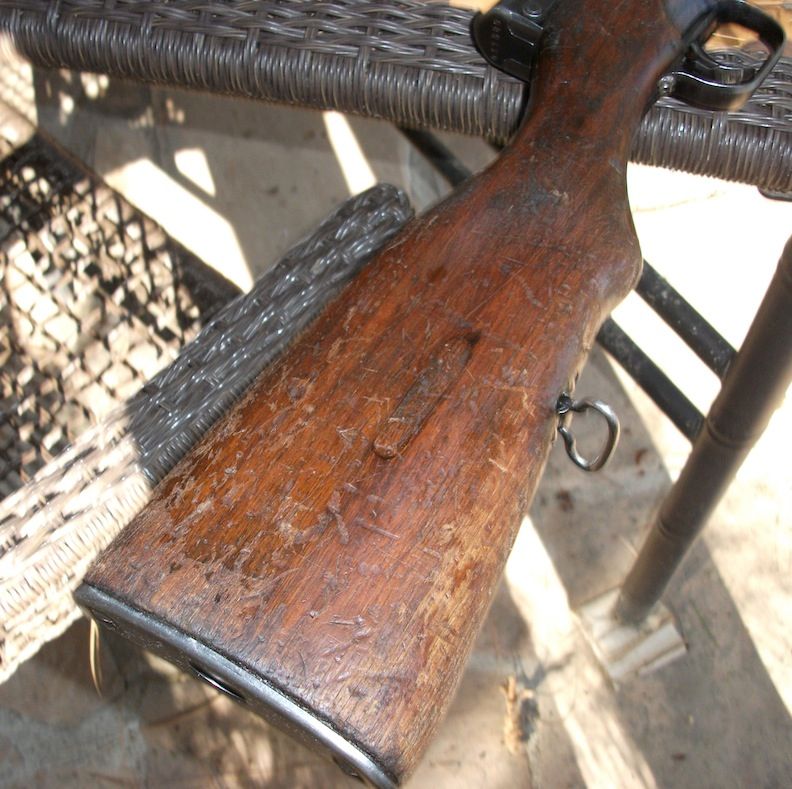 I decided to use CitrusStrip to remove the old finish, which worked very well, and then lightly sanded which in addition to taking off a layer of "hairy" wood, removed the thumbnail-soft surface layer of wood that was pretty clearly degenerating. I decided against attempting to sand out all the dings and scratches and bruises in the wood, because I didn't want to go that deep. I kept it to the real problem areas and for most of it started with 180 to 220 to 300 grit.

Continued in next post...