Brought to you by popular demand!!!
Finally, I've decided upon a one piece design that I like and I can be proud of!
Forster and Hornady Case Trimmer Power Adapters
Made by DACaM proudly in the USA (Rochester, MA)
The DACaM Case Trimmer Power Adapter for the Forster and Hornady Case Trimmers is the perfect accessory
for reloaders who are tired of hand cranking their trimmer to trim cases.
This adapter is very easy to attach, and looks great like it's always been a part of your trimmer from the factory. This adapter greatly
speeds up the case trimming process to over 400 cases trimmed per hour. No more banged knuckles or tired and sore arms cranking away!
Allows reloaders to attach any battery powered screwdriver or any electric drill to drive their Forster or Hornady brand trimmers.
Every piece is hand fitted by me to a Forster or Hornady trimmer shaft to ensure a perfect fit.
All adapters are made using precision equipment and are gun blued, then sealed for extra long life and durability.
I've been making these for fellow reloaders and they've been *very* well received. Even better than the factory adapters I'm
being told :-) They look great attached too, just like they're meant to be there :-) I've been complimented on the "fit and finish"
of the DACaM adapters and I take pride in my work, you'll surely be pleased with your adapter.
Please specify which adapter you want! Either the Forster adapter or the Hornady adapter.
The Forster adapter will fit the entire line of manual case trimmers made by Forster.
The Hornady adapter will fit the entire line of manual case trimmers made by Hornady.
PayPal Gift (or +3%) or USPS money order for payment please: $15 + $2.50 for First class shipping (priority mail or international shipping available as added expense, IM me plz)
I have plenty of these on hand right now. If you would like more than one, I can ship up to 3 for $2.50, more than 3 will require $1 extra shipping.
Post here that you'll take one, IM me and/or email me if you'd like one please, you'll be happy with it.
thank you everyone!
Mike B
Exibar@thelair.com
They have a rich, dark gun blued finish. The pictures show them a bit brownish.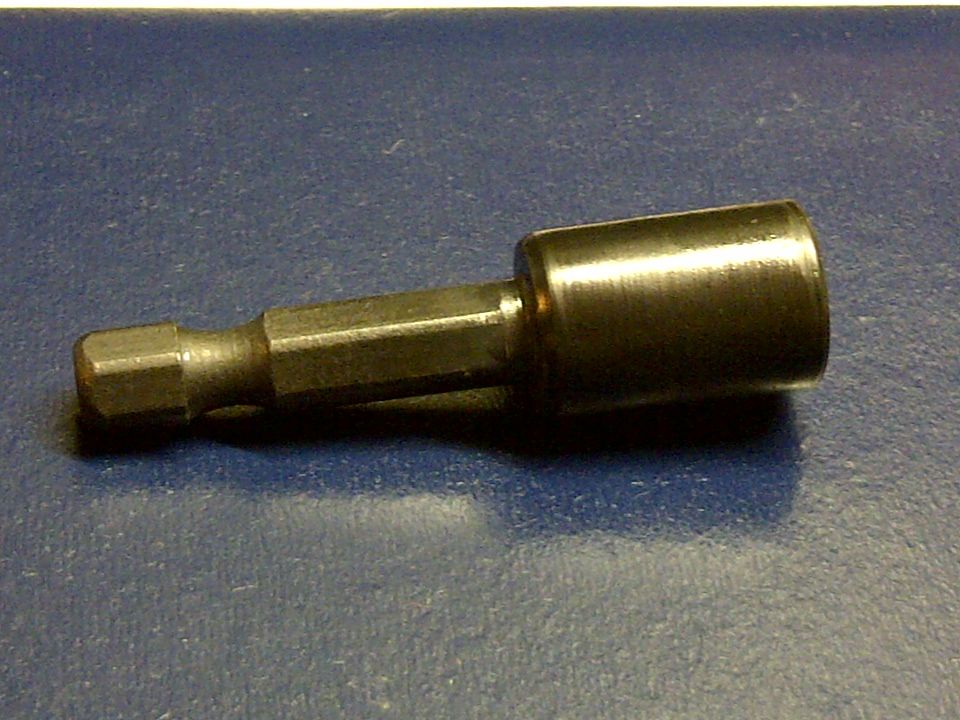 Attached to a Hornady Cam Lock trimmer shaft
Attached to a Forster Trimmer Shaft