Hi ya'll, wow it's been a long time since I posted here. I had been shooting a Savage MKII but had to sell it to make up a little cash for my old car (66 chrysler 300).
Anyway I decided that it's been long enough so I bought myself a Ruger 22/45and added a Docter Red Dot that I got in a trade. Right after that I decided I needed to do the grip modification so I could add 1911 grips. I went with the Houge wrap around grips. Next up trigger upgrades and mag release mod.
Of course once I added the Docter I needed a holster. Fortunatley I make custom holsters so I decided to go with a cross draw to keep me balanced.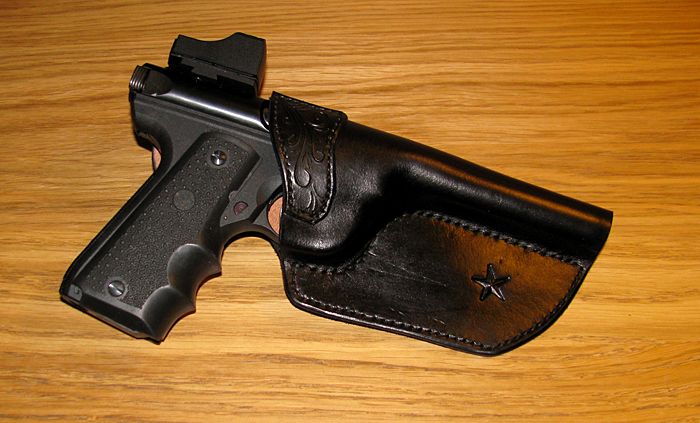 Last night I DROSed a Ruger 10-22 in factory tacticool configuration (10/22 RPFTF ) Pics to follow in 9.4 days and counting.
Good to be back, I'll be joining in a lot more and hopefuly get back into the monthly shooting matches.