After looking at some pictures online of the optic mounted on the A2 carry handle I noticed I do not have that giant, specialized bolt/screw used to attach it. Without said screw, the optic simply flops around with each shot.
Does anybody know where to get the bolt/screw? If it came in the box... I may be hosed
Thanks!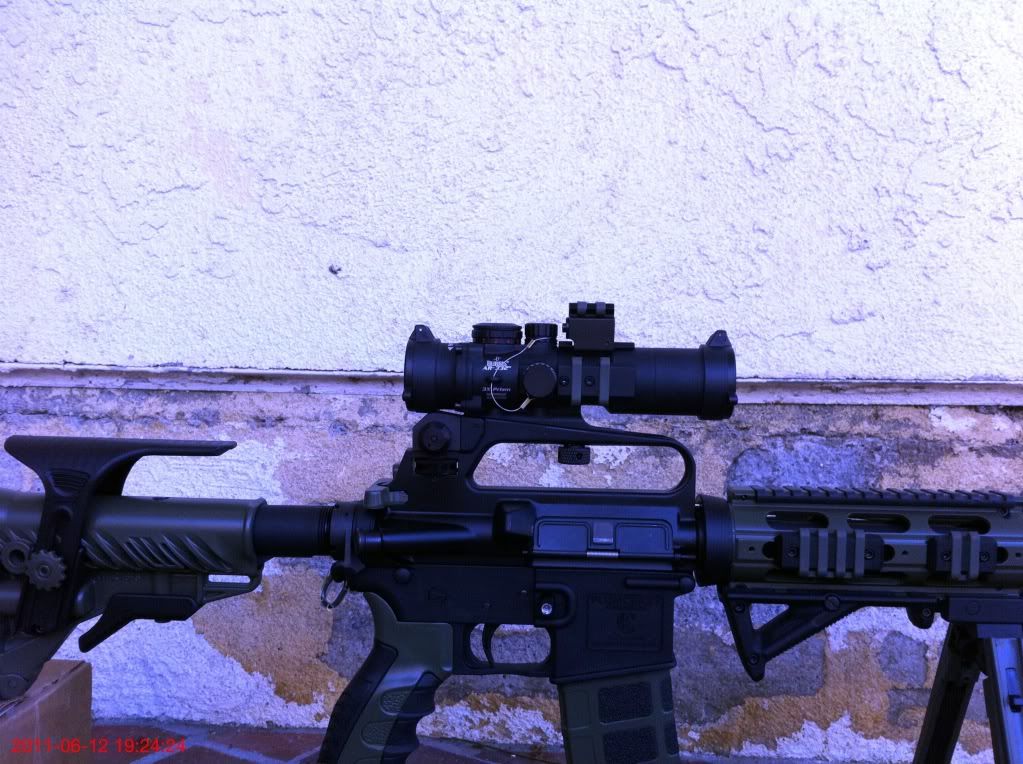 I see this same looking bolt all over on different mounts, so its likely that its some standardized bolt I am just unaware of.