Well after using my CMMG .22 adaptor in my AR-15 for some time, I decided that I might as well make a dedicated .22 upper with some of the parts that I had laying around. Figured I would enjoy something with the correct twist rate, as well as not having to worry about fowling up my gas system.
Of course once I had a dedicated upper, I decided might as well add a lower and have another AR!
Here is my AR-22, any feedback appreciated! Will probably run it with the scope more than the cheap-o irons, but I had an amazon gift certificate so I decided to put it to use! Sorry for the crappy cell phone photos.
Parts List
New Frontier Armory LW-15- $117.96 w/ tax
CMMG .22 M4 Profile Barrel- $109.95
CMMG SS Chamber Adaptor- $39.95
CMMG .22 Charging Handle- $19.95
CMMG Railed Non Functional Gas Block- $29.95
Shipping from CMMG- $14.50
UTG Front Sight Tower- $17.97
Carry Handle- $17.02
Stripped Upper- Already had
Barrel Nut/Delta Ring- Already had
Handguard- Already had
A2 FH- Already had
CMMG .22 Bolt- Already had, picked up used.
CMMG BHOA- Already had, picked up used.
NCStar Scope- Already had, picked up used.
A few .22 Mags- Already had
Total= $392.25 w/ DROS
Started off as a bunch of parts...
And final result.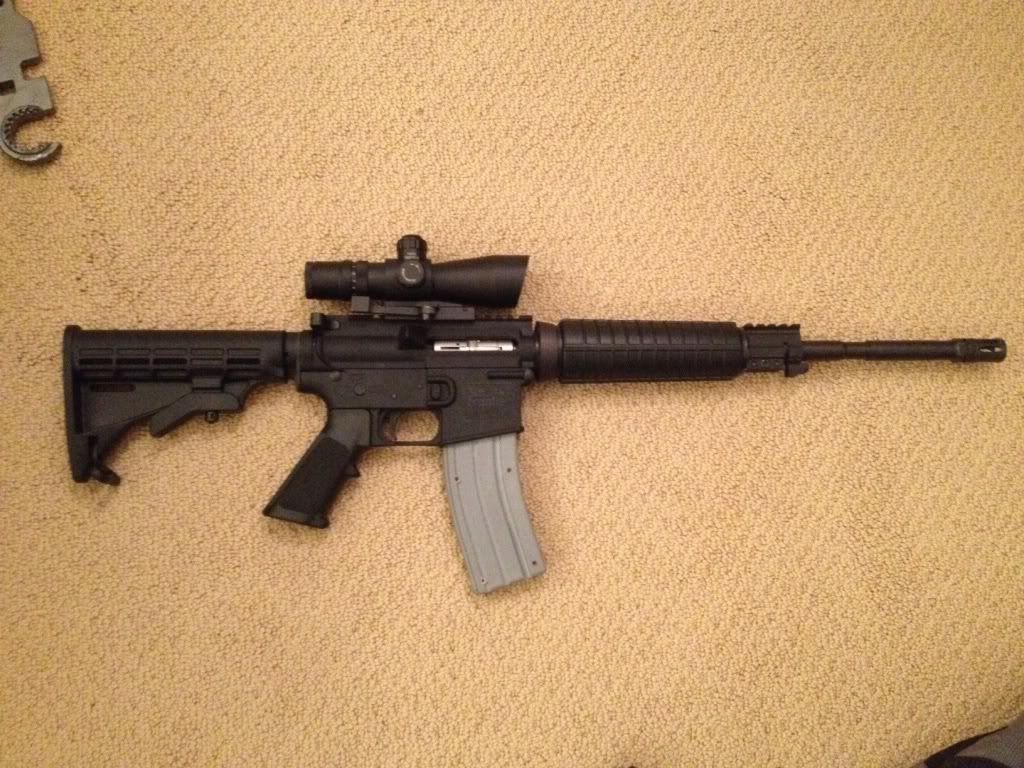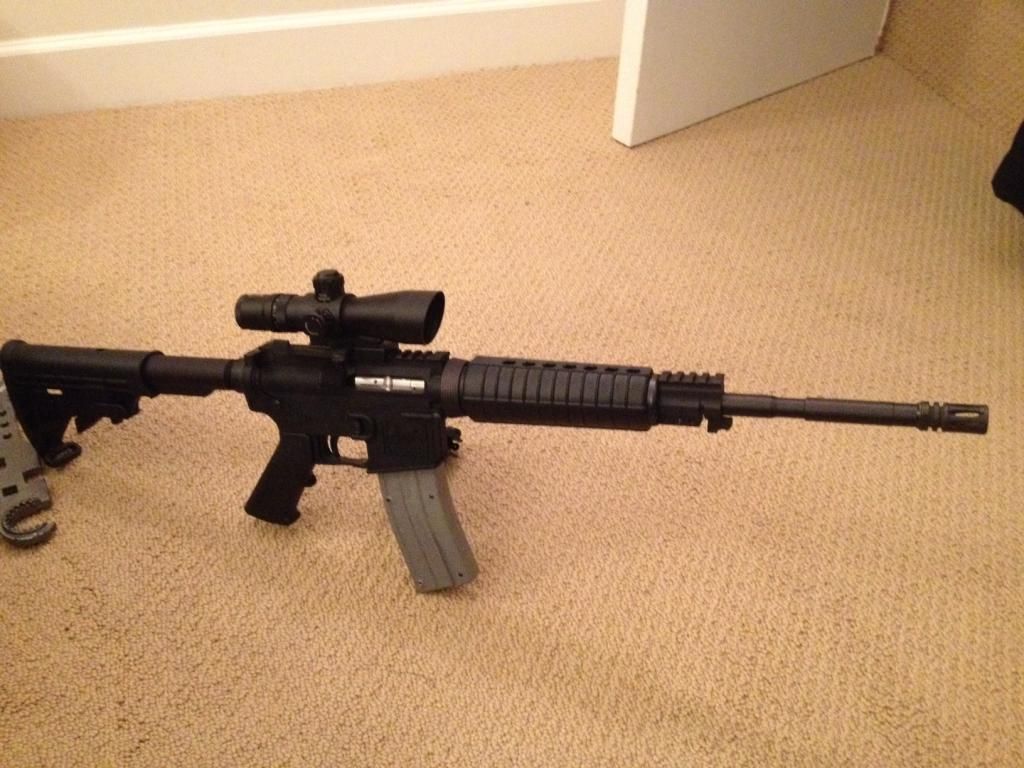 With the cheap-o irons.
With its big brother.