Well, I can't be "all business" all the time. Here is some personal things going on. I will continue to update this thread with random BS. Feel free to chime in with whatever you want. lol
Anyhow, I have been saving and finally I'm able to get my 65 Fastback restored. It was a nice car, but it was a "10-foot" car at best. Some dents, paint chipping, leaking windows, minor cancer, leaks everywhere, etc.
I am in the process of having it totally redone. Everything has come apart. The PO did some shotty body work. There was a decent amount of bondo. All the bondo has been removed, all dents have been pulled, and this is turning in to a really nice stang.
Here is the before pic. Remember, looks good from 10 feet. Don't let the pics fool you....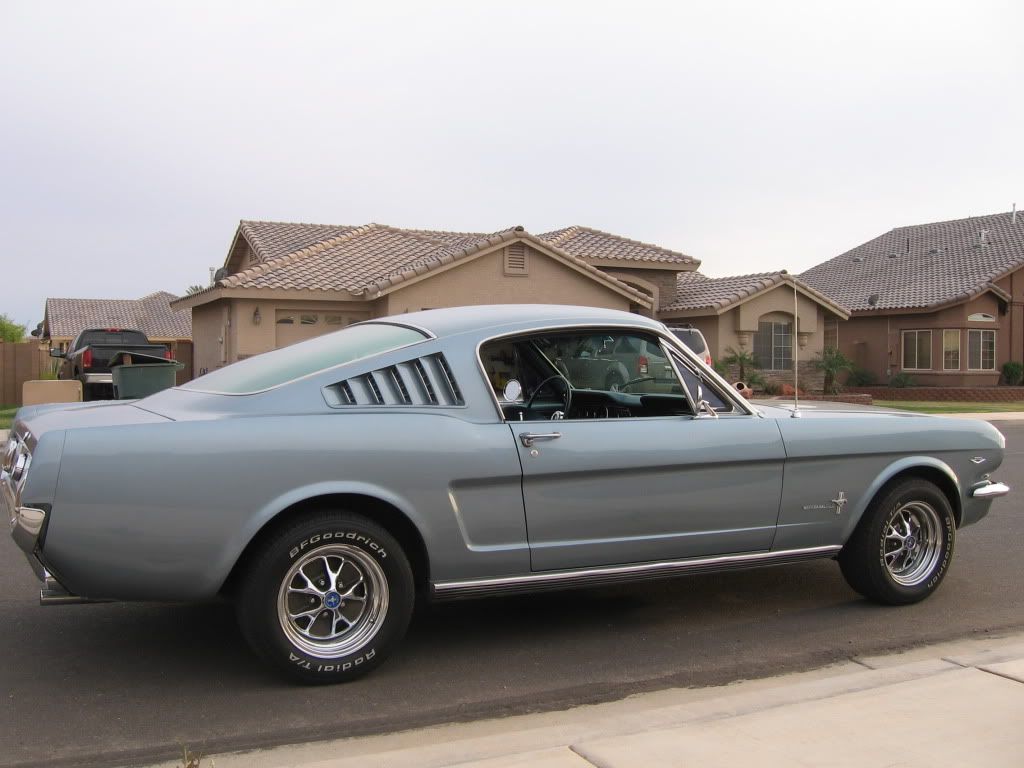 Here is how she sits now...
This is the paint scheme I'm considering. Same color with some pear and also some ghost stripes. What do you guys think??