Here's a little tutorial on how to prep the M92 for firing and remove the thread protector weld.
First off, pick one (or have the store guy pick one) with as straight a rear sight assembly as you can. The dust cover can be bent and tweaked later, but yuck. Start with a good one. If the upper handguard isn't straight, don't worry about it- it spins.
Mine is from Riflegear. They use the (IMO superior) Prince50 mag lock, and sell with a 1 round 'sled' in place. They will swap it with a 10 rounder for you once you walk out of the store.
As shipped, these things are gunky with cosmoline and a bit grimy.
Both wood handguards needed some finish applied- mine had staining from oil and cosmoline. I removed most of it with mineral spirits, and finished both with wipe-on poly. Finish the inside AND outside- it protects the wood and keeps it from absorbing oil and gunk.
The front handguard retainer (lower) flips REARWARD to release- it is opposite that of a normal AK retainer.
The gas tube kept wiping rust onto my rags after I pulled the upper wood handguard. I suggest cleaning this REALLY well. Under the dust cover was another place my rags picked up a lt of rust. Clean these spots well.

The bolt head is also gunked up. You want the firing pin to slide freely back and forth to avoid a slam fire. I used WD40, placing the spray hose up to the firing pin hole, blast it, rotate 180 degrees, blast again.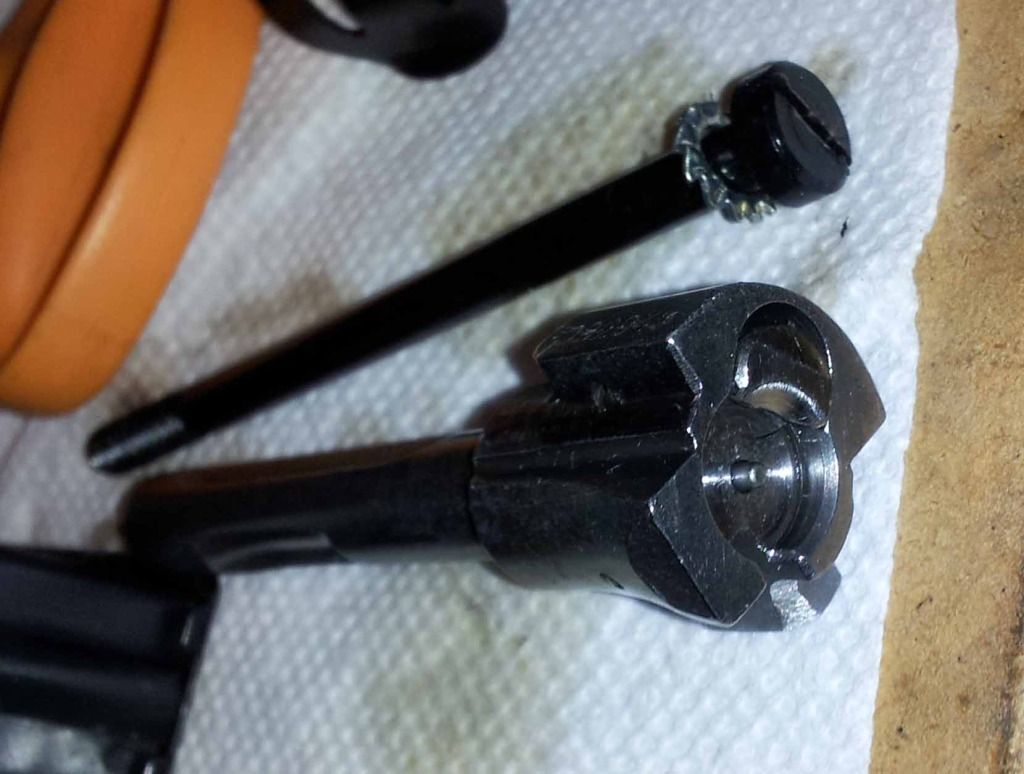 Now do it from the back. After this, let the WD40 run out, then apply the gun oil of your choice.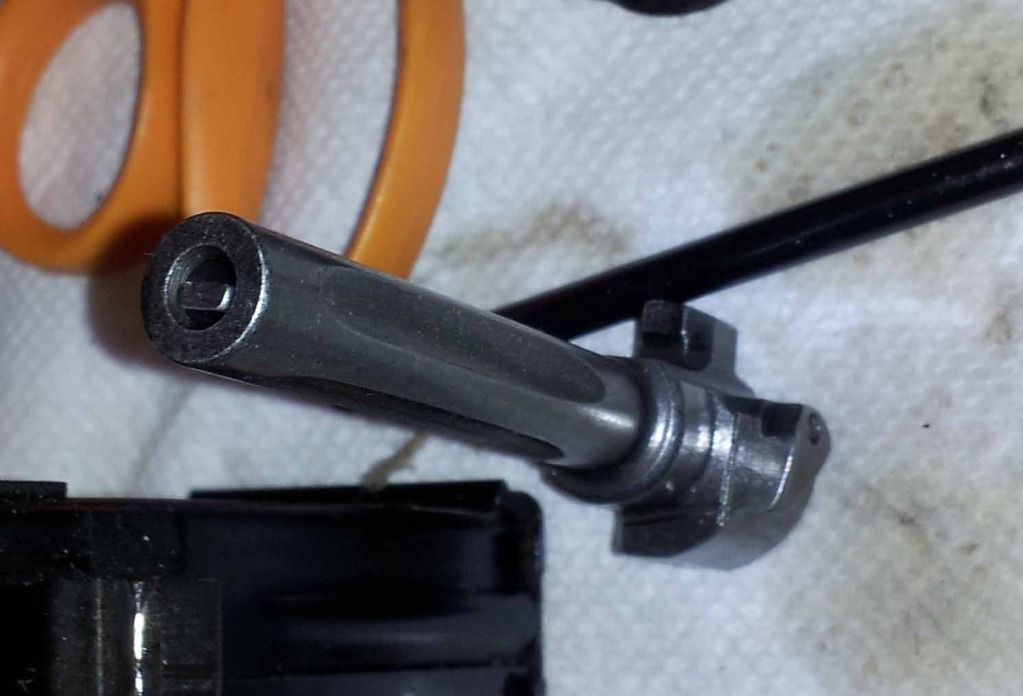 Clean the rest of the rifle as any other.
Now we will remove the annoying thread protector. I did this carefully so I could salvage the thread protector. When in doubt, damage the thread protector, NOT your gas block!
Step 1: add masking tape in case you slip. Red arrow shows the weld you must cut off.
Step 2: I used a reinforced fiber cut off disc on my dremel to remove the weld. It grinds down nicely and gives a lot of control (IMO). Grind them down until the weld breaks. Remember, the threads run REVERSE. There is some awful thread-locking compound on there. Don't worry, your new brake will scrape most of it out, and it's not very effective in holding the protector in place once the weld is broken. Once my weld was on the verge of snapping, I just spun the thing right off.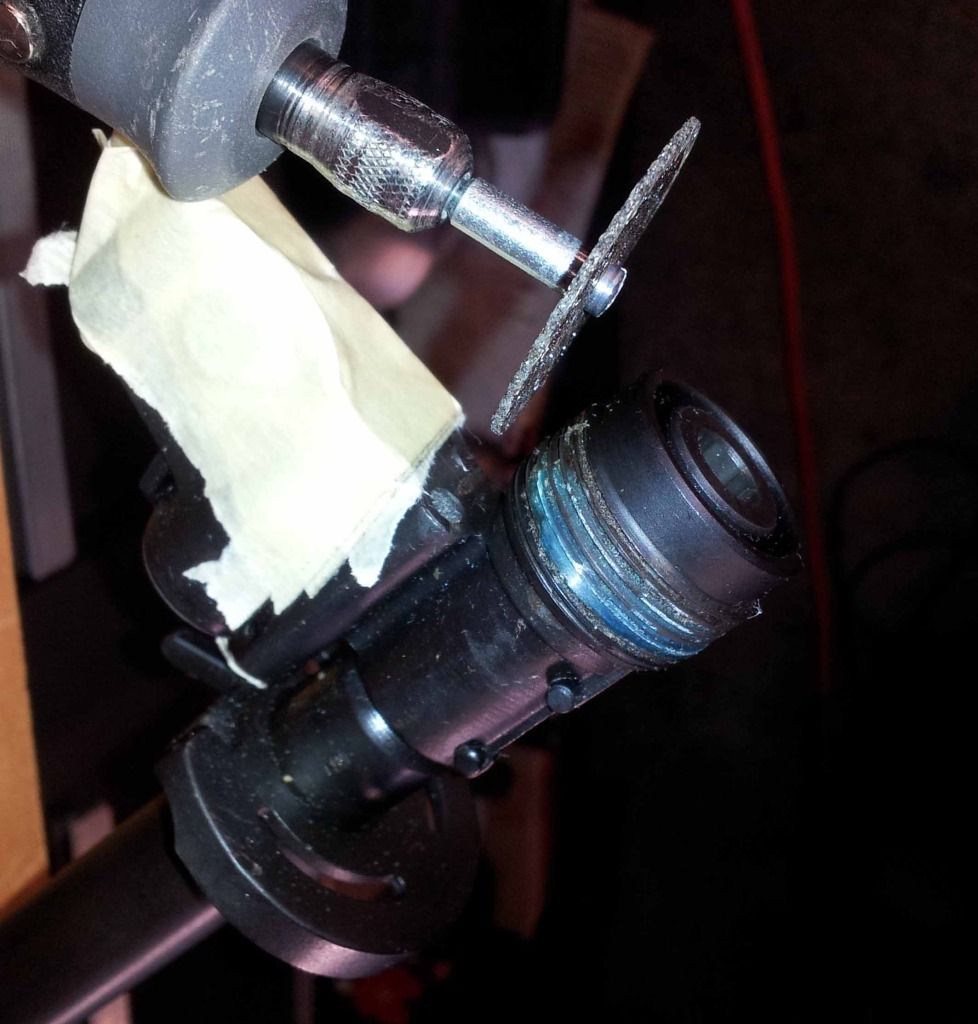 If you've done it right, your protector and gas block survived with no or minimal damage.
Step 3: I used diamond files (small) to clean up the remaining weld on the gas block and on the protector. With a little care, you can recontour the protector and use it again (I used a chain saw file to cut a notch for the spring retainer to catch).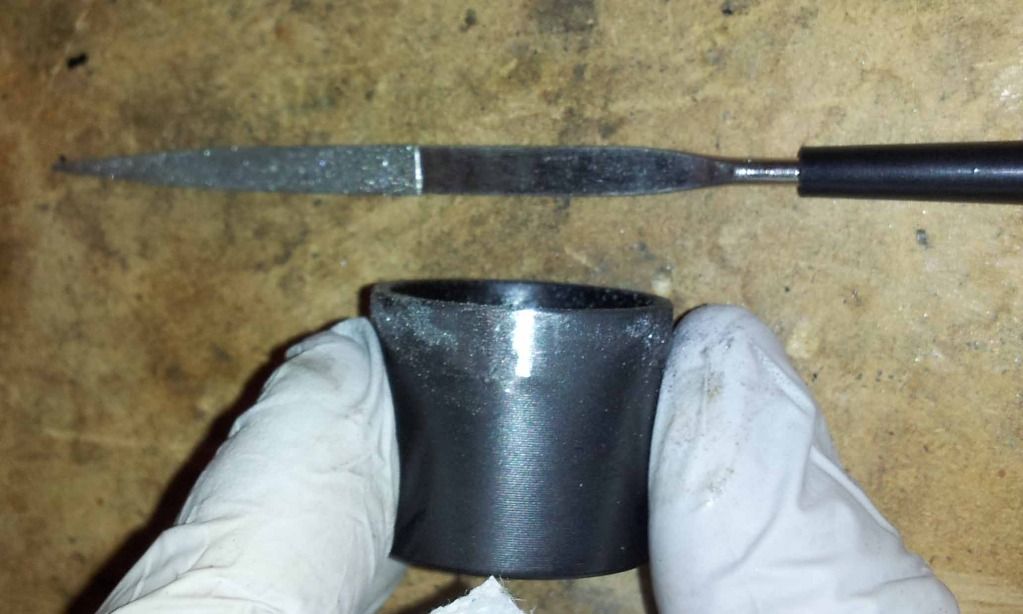 Step 4: Re-blue the areas you ground. I used Brownells Oxpho blue.
Step 5: A guy on AK files (ilkindo?) makes a replacement brake retainer plunger spring and pin set for $20 ish. I'm still waiting for mine.
The final result (CNC Warrior brake shown):
You can also add a sling loop in the back- Echo 93 makes one which simply clamps between the grip and receiver.