09-15-2012, 1:49 AM
Calguns Addict

CGN Contributor

Join Date: Oct 2008

Location: LosAngele/310

Posts: 5,176
---
My shiny Narco 45 by RIA. It also has an Evolution gun works "E" trigger installed. i put these on all my keeper 45's. Just waiting on the custom set of jeweled grip screws to come in and she'll be good to go.
Attachment 169603
Attachment 169604
Attachment 169605
__________________
Quote:
Originally Posted by Sic Boy
And I bet Jobs surfs porn. If he doesn't, I'll eat a live baby on stage at the next Apple event.
Quote:
Originally Posted by AJAX22
Don't F with those guys... they can probably use their teabag to inflict blunt force trauma.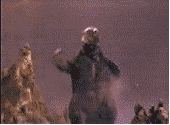 ---
Last edited by Ed_Hazard; 03-10-2013 at

5:48 PM

..