SPF to Buellster
This is a kit
not yet built
. I ended up getting a Factory FEG AMD65 so no need for this. Will not separate. NDS is out of stock of the right receiver for this build and this is a receiver NDS specially made for TGI for their SA2000M AMD65 Series (receiver is marked "SA2000M" - rare).
Build this and have a TGI SA2000M! All rivets and Tapco FCG included. Will come with longer muzzle brake.
Kit is all matching numbers and has never been shot. Like new condition. Same goes for the receiver.
Pics: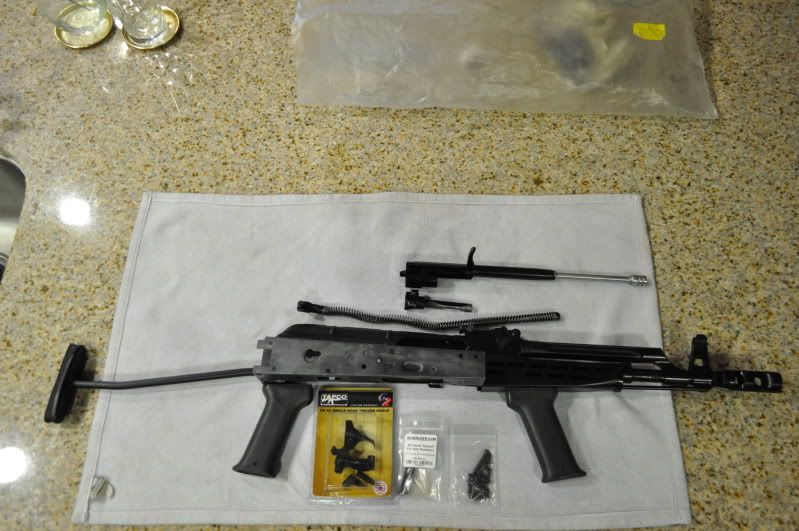 Once Built: