hello fellow calgunners!
just want to post some pics of my saiga 12 furniture that i had reconditioned by my uncle (he is a lic. contractor w/ a wood working hobby) and he had done a beautiful job! thankfully he had convinced me not to do it myself due to the fact he had all the proper tools!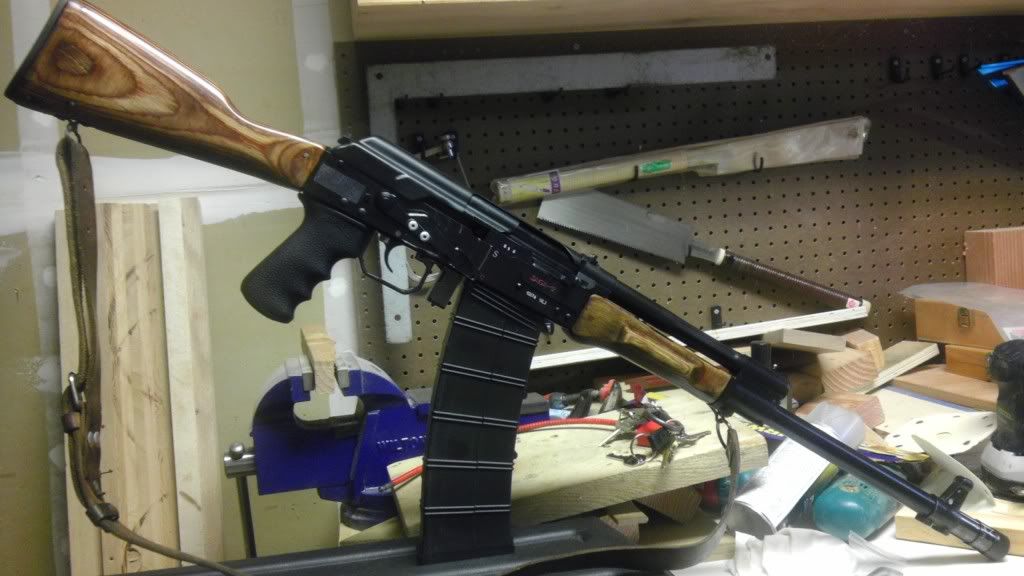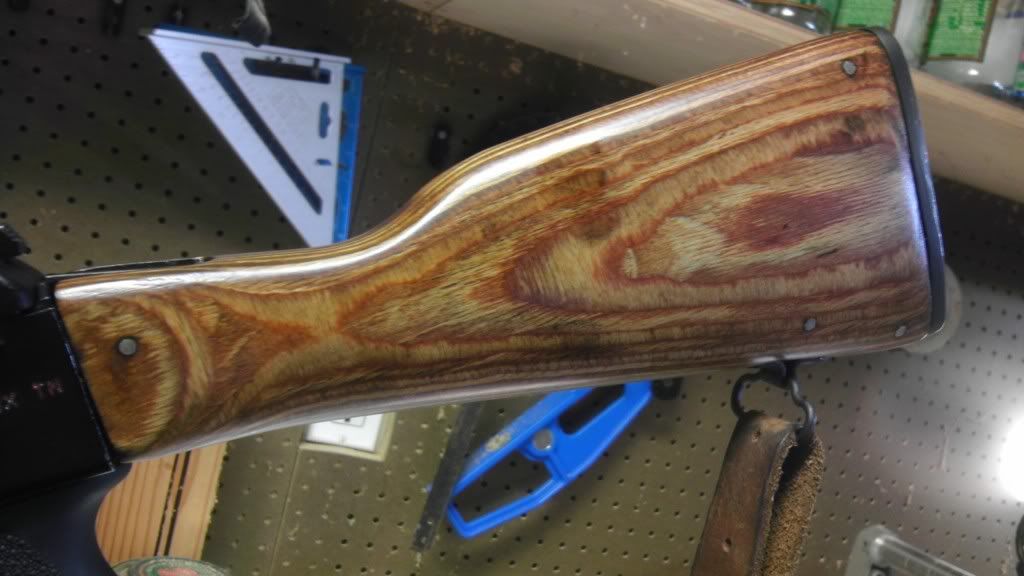 i wanted it to have a very slight red in color but walnut was my primary theme! my cheek rest is very smooth to my cheek! i just cant wait to shoot it!