Ok guys here it is, the official build party thread for San Diego CNC AR15 80%
Here's a link to the group buy for these awesome billet 80%'s
http://www.calguns.net/calgunforum/s...d.php?t=563331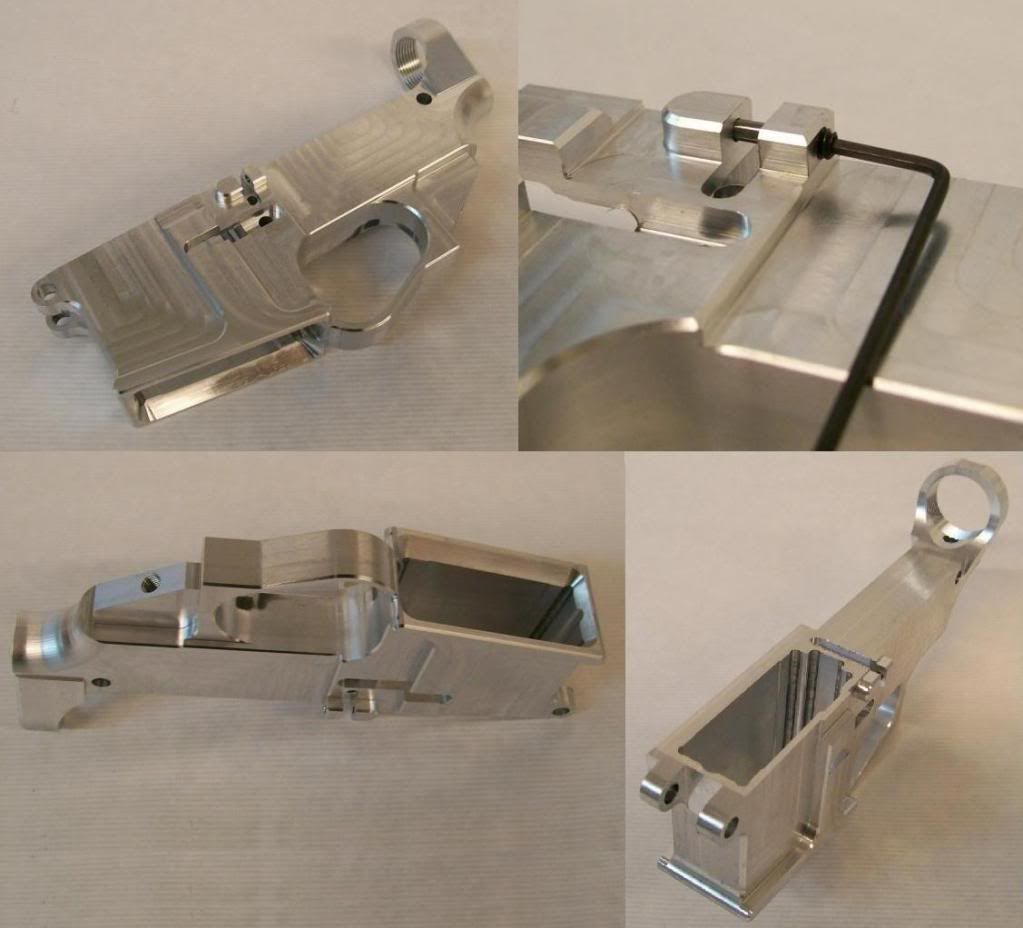 BP INFO
Ok so I'm setting this up for July 14th and 15th but you will be able to complete your lower in just one day. The location is in Carlsbad and directions will be sent out a week before hand. RSVP ASAP as there is limited space and once full everyone else will have to wait for the next one.
The CNC+Jig rental will be $65 per AR15 80% lower and $85 per AR10 80%. You will have to do all of the work although guidance will be available to you.
Engraving is an option , text will be a separate fee of $35 or $75 for an image AND text. All fees are due in cash at the time of sign up.
If you have images (jpg. please) I need them emailed to me ASAP so that we can program them ahead of time, this will make things much faster at the BP. Email is
SDMXRDR@yahoo.com
put your user name as the subject. Please try to keep images simple, line drawings with no color or shading make the best, cleanest looking logo's. I don't need your text in advance but please have it organized and ready the day of the party.
Time
This will be a long day so please be prepared to be there for the entire day. Party starts at 8:00AM and goes until about midnight. There will be a sign in sheet taped to the table the night before for all the early birds, we will do our best to go in order of who arrived first but please understand that certain circumstances may dictate minor changes. If you are engraving you'll be there longer, if your just machining your 80's you will be done much earlier.
Jigs
We have jigs but please bring any Jigs you might have.
.This BP will be primarily for Quentin Defense Billet AR15 and AR10 lowers. Please also bring any other style lowers you may have as the more of each type of lower we have that needs to be done the more it makes sense for the machine setup to be changed. Currently we are the only ones that have jigs available for the Quentin AR10 billet 80%'s however we are working to try to make more available for sale.
BBQ
We will be doing a potluck style BBQ so if you guys can bring a food item and/or drinks that would be great. I will be providing a BBQ, Burgers, Dogs and Buns, but the BBQ will be much better if everyone brings something. PLEASE rsvp with what food or drink item you are bringing.
Things we'll need include lots of ICE, Paper plates, Plastic forks, beer, soda, water, chips, Guacamole, stuff to grill and other side items such as potato salad, macaroni salad, etc etc.
FYI, my favorite beer is fat tire
.
Just added:
I'll be offering this service for $1 just to cover the screws and the tap.
http://www.ar15.com/forums/t_3_4/381209_.html
(scroll down to post #4)
See Post #2