Front sight blades? If your rifle is shooting high right out of the gate, this is the solution.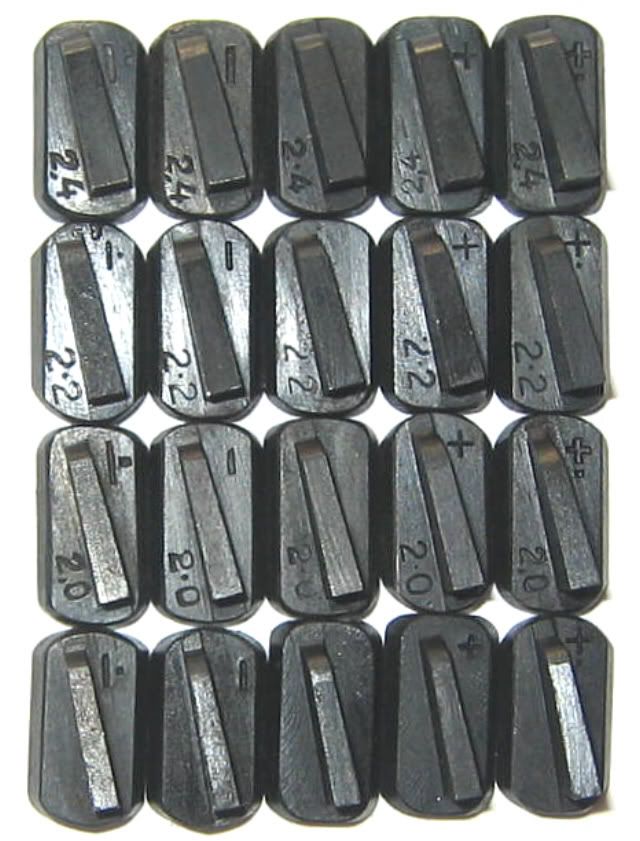 From left to right is lowest to tallest and the middle one is a standard height.
Heights are 5.9, 6.2, 6.5 (standard), 6.8 and 7.1 mm. Changing out a blade by one step moves the POI at 300 meters by 7" (18cm) for a K11 and 6.3" (16cm) for a K31.
The lower row are the normal 1.8mm wide blades, the other rows are the wider ones as used for the senior shooters and for the ZfK55.
Guisan.