Last Friday nite, went out to the property with some cousins, brought my short barrelled pump SG, a hand full of cut bird shot shells, and a make shift zombie target fashioned from an old sign that I found years ago.
We all shot from over 100 yards, including 5.56, 30-06 rifles, and also a 9mm G19. We got some good hits in...and I was especially excited about the cut shell hits!
SG/High Standard Flight King:
Zombie sign/target: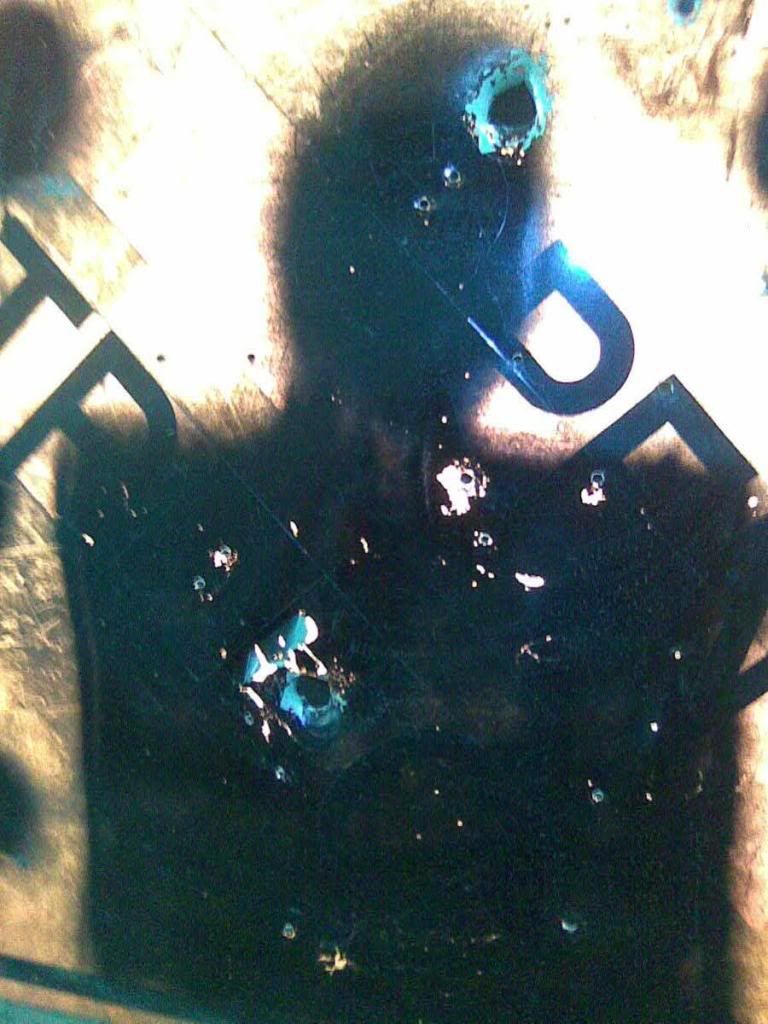 If you've got pix of obscure things that you've shot your SGs at, please also add/share....
Cheers!