Updated
Here are the things I added to it.
1. Mesa Tactical Sureshell Shotshell carrier 6 shells
2. Fab Defense Shock Adsorbing Stock
3. Magpul MOE
Have about 550 to 600 rnd through it. I know its not a lot but for me only having it for two months and 3 days I think its a lot.
Let me know what you think
Thank you
Kiale
[IMG]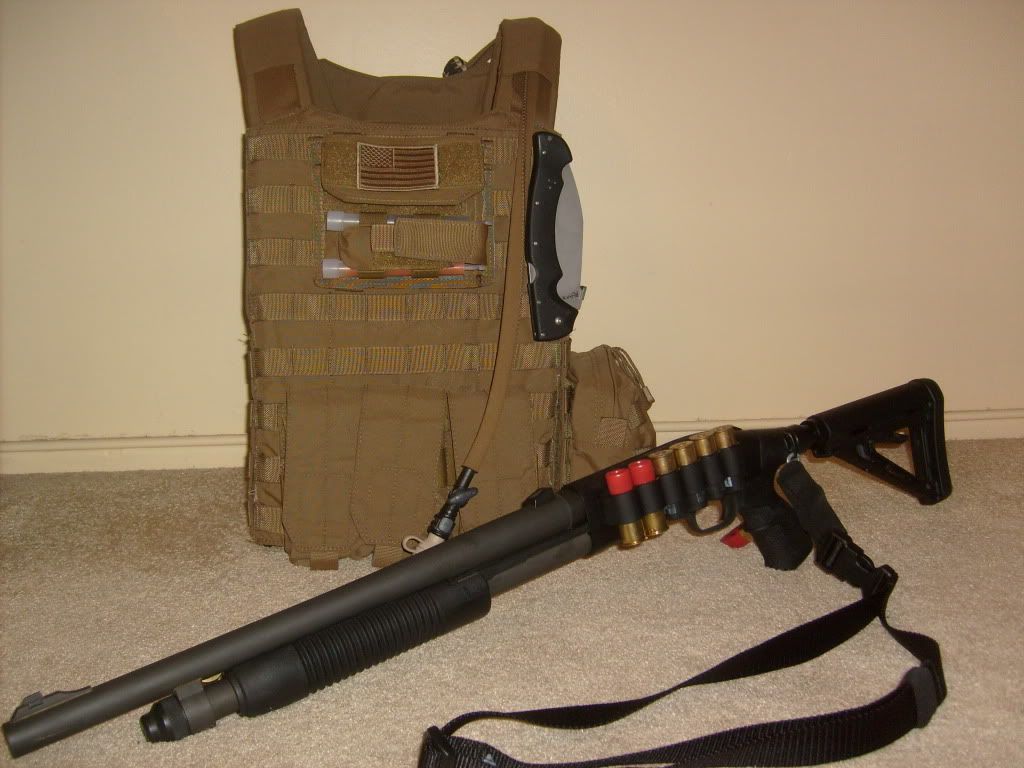 [/IMG]