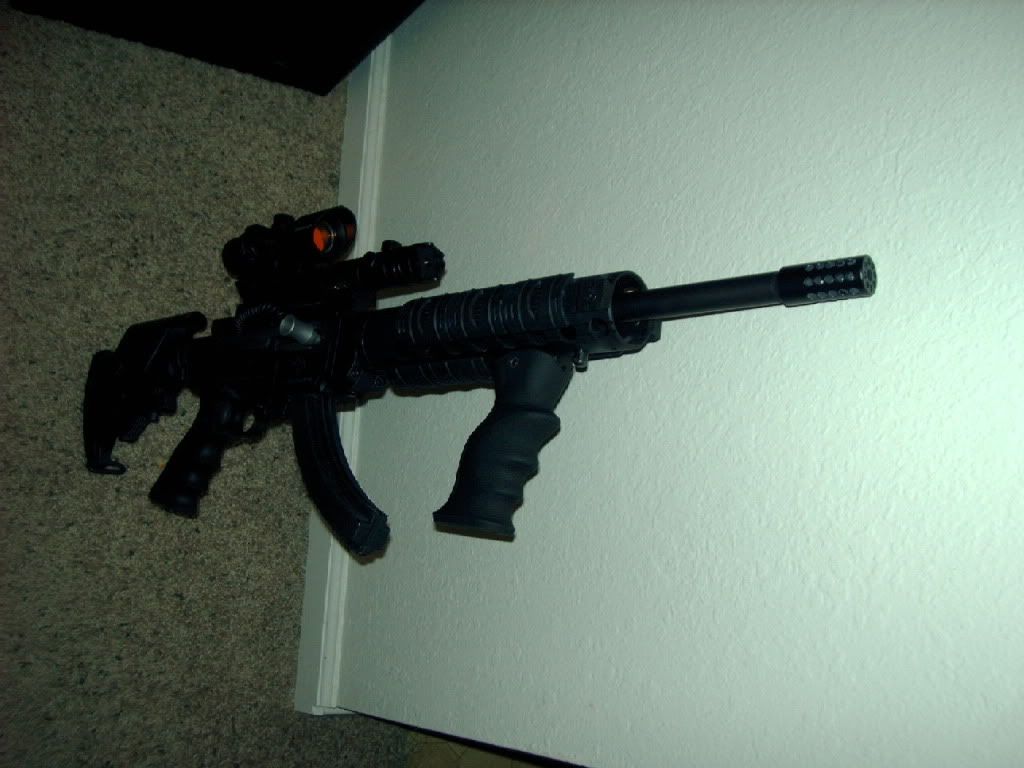 This is the toy I use at about 25 yards when one ragged hole is not needed and it's time to kill cans. Today I added the 3/4" riser, front rails, rail pads and vert grip. Was surprised how heavy it is now ha.
It make not win a beauty contest but it feels awesome.
I'm almost tempted to say screw it and just buy a Scar copy and the GSG-522SD and just get all the .22 rifle stuff out of my system and I don't even like the Scar copy, though I haven't seen it in person yet. With those two, I think that only leaves the Smith, Remington and Colt non of which I would ever buy.
Anyway here's some ND (no def) pics.
Think I'm going to try a 1/2" riser next time. These picks make the scope height look less tall LOL.