Updated 10/28/14
Nearly every day I see a new thread about which handgun is the best, and I often always see people respond with several handguns that they own and love, without considering that what may work for one person may not work for another.
I spent today compiling as much information as I know about handguns and putting it into this lengthy guide for beginners. It covers most aspects of a handgun, as well as accessories, modifications, and ammunition. I'm sure I am missing a lot of parts, and that it isn't completely comprehensive, but it's about as comprehensive as I can make it, while still maintaining a language easily understandable to a new shooter.
You're welcome to share this guide with your friends. Please direct any and all new shooters to this guide if you agree with the things that I say. I would like people to take advantage of the same knowledge that I have accrued in my time here on Calguns.
If you see an error that needs change, please PM me with a source and I'll have it changed.
My first ever handgun (Which actually didn't work out well for me, thus the reason for this guide)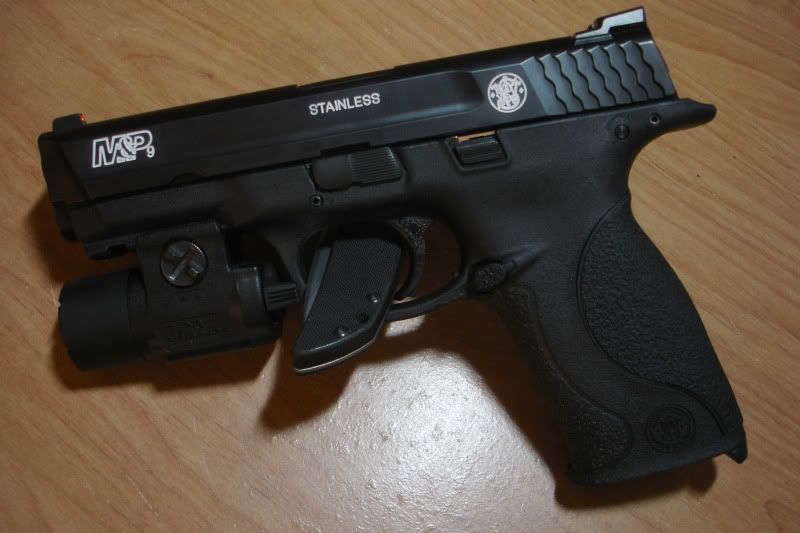 Contents:
Post #2
Introduction
Documentation Required to Purchase A Handgun in California
The CA DOJ Roster of Handguns Certified for Sale, the 30 Day Rule, and C&R Pistols
Purpose
Caliber
Post #3
Budget
Different Handgun Actions
Size/Ergonomics/Comfort
Post #4
Testing/Renting Handguns Prior to Purchase Decision
Popular Accessories and Upgrades
Modifying Your Handgun/Aftermarket Parts
Post #5
Ammunition
Closing