First one to say they will pick it up gets it. Santa Clara. Sorry,no shipping at the moment.
1st up is a Magpull CTR 6 pos stock with commercial buffer tube, spring, buffer and hardware. Spacer and rubber buttpad. mounted and fired. Decided to keep the retro look with my A2.
New condition. $130
Sold
2nd is an Eurgo grip. Mounted,fired, and removed also. New cond. $20
3rd is 4 AK-47 floorplates, 4 followers, and 1 mag coupler.
package deal. $10
Sold
4th is a used RRA single stage trigger. $10
Sold
#5 is a stock AR front site. great cond, with pins. The sling mount has been removed. $10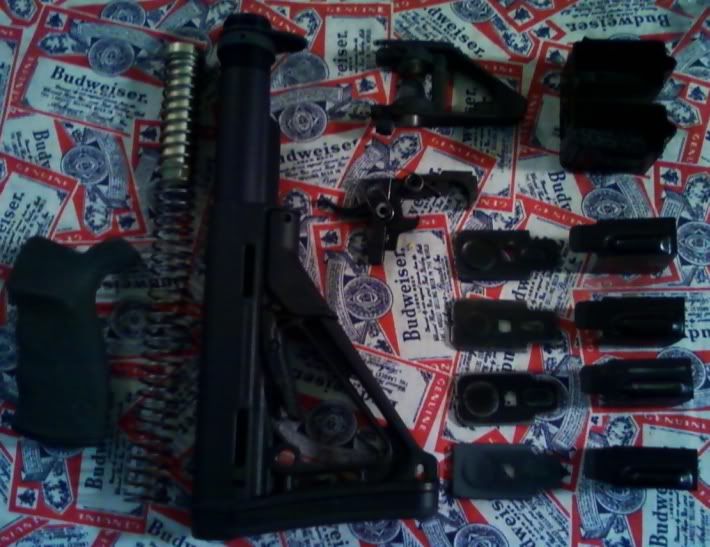 __________________
Anyone Can Get An Illegal Gun
.
We Cannot Leave Ourselves Defenseless!
The DOJ knows that two guys with semi autos that have a folding or collapsable stock, or pistol grip could take out California's entire police force, SWAT, and the National Guard.
Jeeze, that pistol grip and stock are really dangerous...