you know you guysd, this is what they are talking about.
One trigger nazi makes one post and it starts 16 pages of bickering then bad things happen. Like giant ammo sales and $48 Aimpoints.
For the love of god, please, if you are going to post something asseenine, at least include boobeees.
not my girlfriend but sombodys. oooh maybe a girls girlfriend.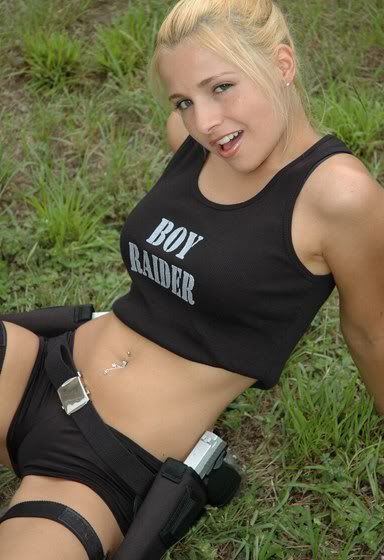 now back to your program.
vinz
__________________
Armis Exposcere Pacem
VM-1 AMBI SLING PLATES
stamped US made
VM-1S
Strap version ambi sling plate
In Memory Of Babe....I also remember the Eggs and Country fried potatoes that went with that Bacon.